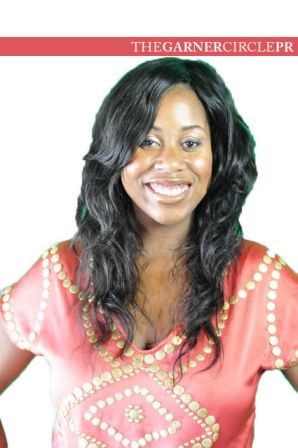 The Garner Circle PR Launches the Creative Closet Pop Up Agency Division

Creating exposure opportunities for non-profit organizations
By BlackGivesBack Atlanta contributor Lisa Brathwaite

Attention nonprofit organizations
: Here's your chance to receive pro-bono PR services from a leading public relations firm. The Garner Circle, a public relations, lifestyle marketing and event execution agency headquartered in Atlanta with offices in New York and Los Angeles, is offering this highly coveted opportunity. Founded by Nicole Garner, the firm recently celebrated its five year anniversary. Its newly created company division, The [CREATIVE CLOSET], will provide pro-bono PR and publicity services for one competively selected nonprofit organization.
While The Garner Circle has served as the PR agency of choice for celebrities like Ne-Yo, Ciara, Kim Porter, Bilal, Janelle Monae, Young Jeezy, Keri Hilson and Chrisette Michelle, their roster of non-profit clients include the I Am Atlanta Campaign, Lisa "Left Eye" Lopes Foundation, Shandon Anderson Foundation, Gidewon Foundation, Double Take Makeover, AIDS Atlanta, Show Me The Way Foundation, and Strike 4 A Cure.
Read on to learn more and how to apply:
Via Press Release: In the fall of 2010, The Garner Circle Headquarter's [CREATIVE CLOSET] division will open the doors to their "pop up agency" concept. The agency will grant one deserving non- profit, that can benefit from the industries of fashion/beauty, the opportunity to receive pro-bono PR and publicity services for their organization or community cause. The agency's "new talent" will seek out non- profits who are making a difference but may not have the resources or the voice to get their efforts heard. The [CREATIVE CLOSET] Pop Up Agency non-profit submission process launches today, visit
www.TheGarnerCircle.com/Creative
.
"It is our due diligence to serve as a corporate neighbor in the industries that we serve, and the pop up agency concept will allow us to give back, utilizing our resources and expertise in a truly meaningful capacity," states The Garner Circle PR founder Nicole Garner. Non-profits who satisfy stated requirements will be invited to a "Go See" atmosphere where they will present their organization's event, campaign or cause idea to the agency. Although only one organization will be selected, all non-profits will be analyzed on-site and given PR advice and suggestions. Social media will play a large role in this concept, as the entire pop up agency experience will be captured through live blogging, Twitter feeds, real-time Flickr photos, Facebook applications, live streaming, YouTube videos as well as traditional media vehicles.
Once a non-profit is selected, the team will develop a PR campaign, ranging from the development of PR content to digital/ non - traditional methods. Work will culminate on a national platform and pull in a plethora of national partnering entities. "The pop up store concept has been made very popular by massive brands such as Target, as an agency we wanted to continue this innovation in the service industry," states Garner.
For requirements and to apply, visit
www.TheGarnerCircle.com/Creative
(application
HERE
) or join the conversation on Twitter at #CreativeCloset / @TheGarnerCircle. The application deadline is August 30, 2010.
About The Creative Closet
: The [Creative Closet] serves as a three part creative division of The Garner Circle PR. Headquartered in Trump Towers (Atlanta), the division will house showroom access for the agency's fashion and beauty clientele, an idea incubator, and serve as the central location for the Pop Up Agency. For more information visit
www.TheGarnerCircle.com/creative
.