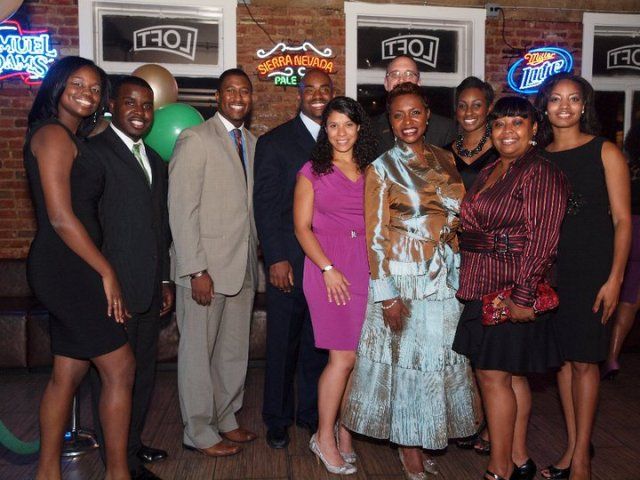 On Wednesday, September 15th, young professionals, policy leaders and lawmakers attended the evening reception, "Political Fusion: Where Policy and the Professional Meet," during the 40th Annual Congressional Black Caucus' Legislative conference week to honor heroes in their communities. The event was held at Midtown Lofts, and hosted by Capital Cause, a nonprofit organization founded by five African-American women dedicated to providing an avenue for young professionals to give back creatively to local communities. They accomplish this by planning interactive fundraisers and donating proceeds to other nonprofits, and providing educational and small business grants to young professionals in the Washington, DC area.
The "Political Fusion" event honored Capital Cause awards recipients and created an interactive environment for young professionals and policy leaders to dialogue informally about promoting financial and political responsibility.
Honored at the event was Chris Draft of the Washington Redskins as the first recipient of the organization's "Unsung Hero" award for his service to the local community through the Chris Draft Family Foundation and his commitment to literacy through the launch of his children's book, "
Do You Want to Play Catch
." Also honored was Rep. Yvette Clarke (D-NY) with the Fusion Award, for her commitment to the advancement of young professionals and low-income children and families; and actor and author Hill Harper for his charitable and political contributions to society. Harper could not be in attendance, but accepted his award via video.
Chris Draft (Recipient, Unsung Hero Award), Kezia Williams (Chair, Capital Cause), Congresswoman Yvette Clarke (Recipient, Fusion Award)

For more information about Capital Cause, visit
http://www.capitalcause.com/
.