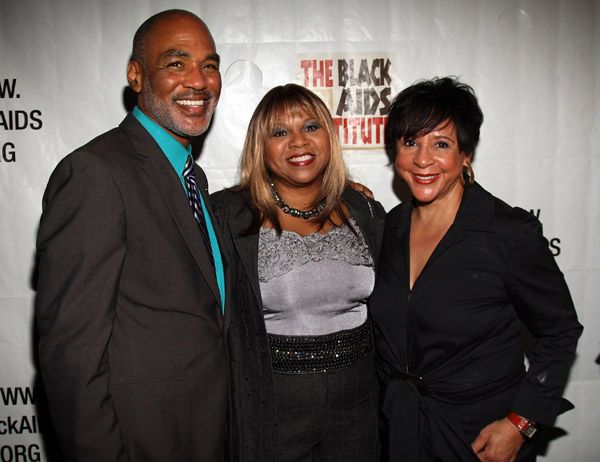 President and CEO of the Black AIDS Institute, Phill Wilson, singer Denise Williams, and Sheila Johnson, producer of the film "The Other City," attend the Los Angeles premiere hosted by Johnson on September 24, 2010 in Beverly Hills, California. Learn more about the film
HERE
.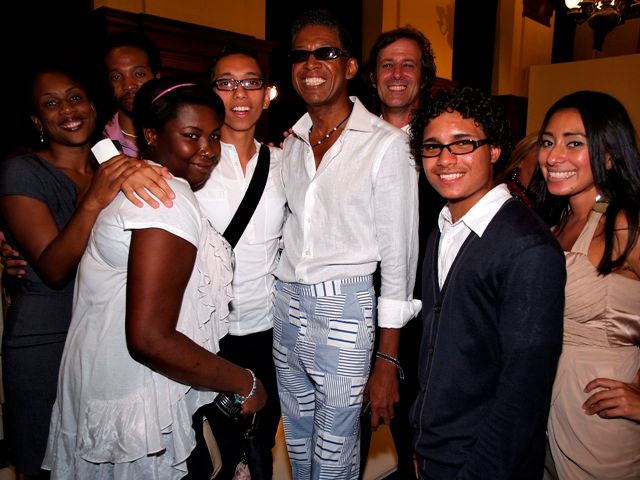 On September 16, 2010, famed fashion designer b michael (center) presented his Spring 2011 fashion show at the Plaza Hotel in New York. The show paid tribute to Haiti by featuring garments and jewelry from the country during New York's Fashion Week and raised awareness of the Dream Yard Action Project (youth pictured in photo), the largest arts education provider in the Bronx, New York.
Photo credit: Ray Taylor @ FashionLedge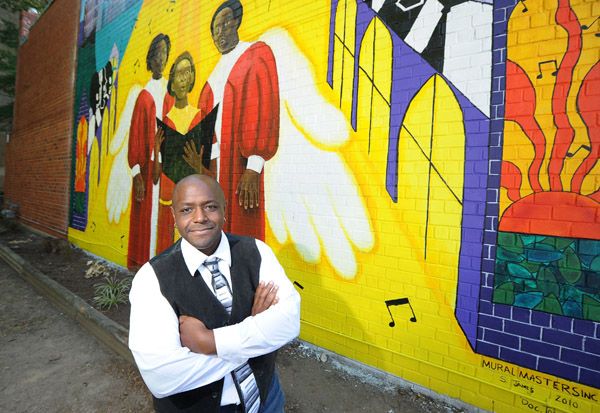 Artist Sean James poses with his public mural "Psalm 28:7" selected to celebrate Verizon's How Sweet the Sound Gospel program on September 18, 2010 at 4649 Nannie Helen Burroughs Avenue, NE in Washington, DC. Verizon's How Sweet the Sound mural initiative seeks to empower local artists to produce vibrant public art that will enhance and honor local communities and gospel music. For information on How Sweet the Sound and remaining tour cities and dates, please visit
www.HowSweetTheSound.com
.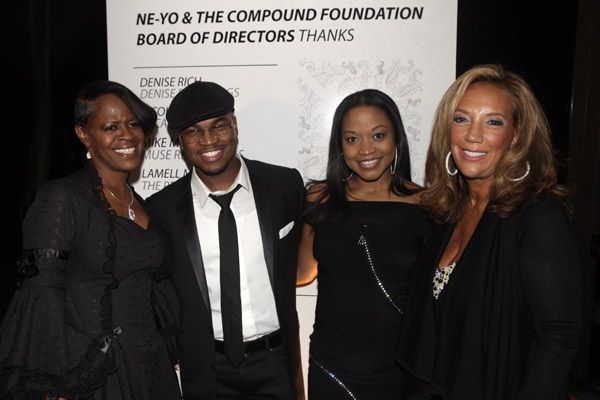 Lorraine Smith, singer/songwriter Ne-Yo, Monyetta Shaw, and Denise Rich attend 'A Night of Redemption' hosted by Ne-Yo, Denise Rich and the Compound Foundation on September 20, 2010 in New York City to support the foundation's
Teen Leadership Council
.
Newark Mayor Cory A. Booker and Facebook CEO Mark Zuckerberg visit 11th-grade math students at the KIPP Newark Collegiate Academy on Saturday, Sept. 25, 2010 in Newark, NJ. Zuckerberg recently made news for his $100 million dollar donation to Newark's public schools, where nearly half of students drop out of school. Waiting for Superman, the highly anticipated film about the current state of education in our nation opens today in select theaters. I encourage everyone reading this to see the film! Visit the website at
www.waitingforsuperman.com
.
Photo: Gary He for Facebook