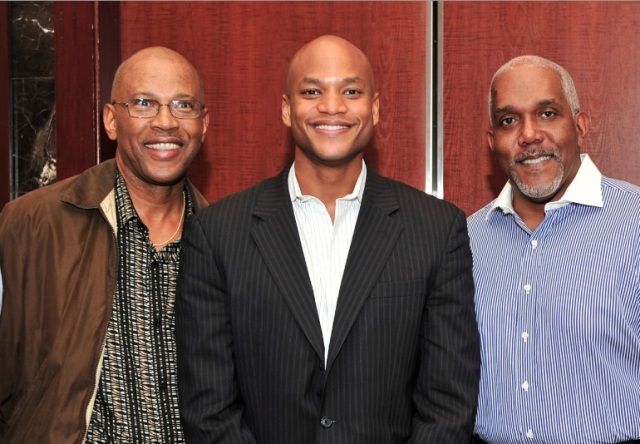 Author Wes Moore (center) and book club members attend a book-signing event at the Community Investment Network's 7th annual conference in Durham, NC.

Community Investment Network Celebrates Seventh Season
By Valaida Fullwood

DURHAM, NC — A powerhouse weekend marked the 7th annual gathering of the Community Investment Network (CIN), Sep 30-Oct 3, at Durham's Sheraton Imperial Hotel and Conference Center. Themed It's Our Time! A Collective Call to Act, the CIN conference attracted over 150 people from across the country, primarily African American donors and doers vested in positive community change.

New York Times best-selling author Wes Moore kicked off the conference with an opening-night message about the achievement of Black men and boys. His book, "The Other Wes Moore," was a springboard for timely discussions about the role parents, education, societal messages and community support systems have in shaping Black male identity and directing young men's paths.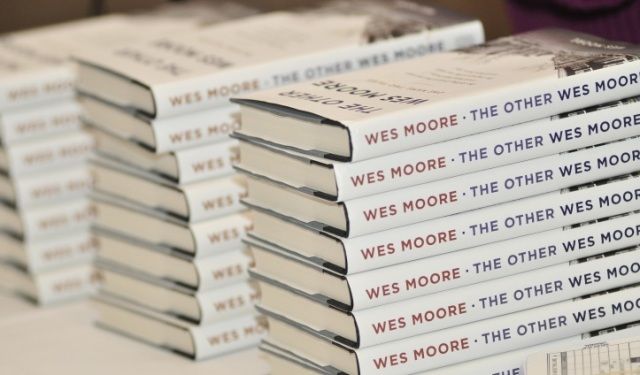 William Rhoden, award-winning New York Times columnist and author, and Athan Lindsay, social entrepreneur and consultant on philanthropy.

William Rhoden, another featured speaker and best-selling author, spoke during a luncheon plenary, sharing perspectives on philanthropy and social responsibility profiled in his book "The Forty Million Dollar Slave: The Rise, Fall and Redemption of the Black Athlete." Powerful storytelling and photography punctuated the keynote delivered by Eugene Cho, founder of
One Day's Wages
, a movement to end global poverty. James Joseph, former U.S. Ambassador to South Africa and Linetta Gilbert, a veteran grantmaker formerly with the Ford Foundation, paired up for a panel discussion on the history of Black philanthropy and offered provocative advise to a cross-section of givers.
"
Everyone has the potential to be a philanthropist, regardless of income level or social status. That's the firm belief of our leadership and members
." — Charles E. Lewis, CIN Board Chair
Eugene Cho, founder of One Day's Wages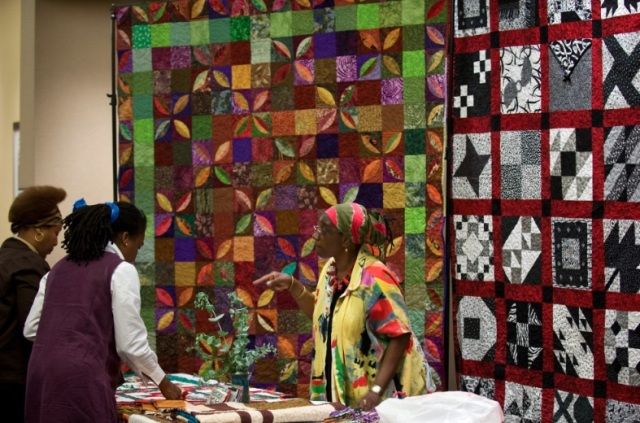 Heritage Quilters' Earleann Henderson and Jereann Johnson displaying their giving circle's collective talent at the CIN Conference Marketplace.


CIN is a national nonprofit
that educates and supports donors to give strategically and to act collectively. A key objective is demystifying institutional philanthropy for the benefit of donors and communities of color. By channeling resources to a growing network of members, CIN supports the philanthropy of diverse donors, including individuals, families, giving circles, civic and social clubs, and grantmakers across the United States. CIN's mission is to inspire, connect and strengthen African Americans and communities of color to leverage their collective resources and create the change THEY wish to see.
"
We want everyone to know that we all have the power! Many people don't realize that a network of everyday Black donors exists and that they possess a passion to change their communities with their time, talent and treasure
." — Dionne Lester, CIN Chief Operating Officer
Joy Webb, Circle of Joy in Atlanta; Renee Bradford, New Generation of African American Philanthropists-Charlotte; Ruth Chambers, Heritage Quilters based in eastern North Carolina; and other CIN members during roundtable discussions.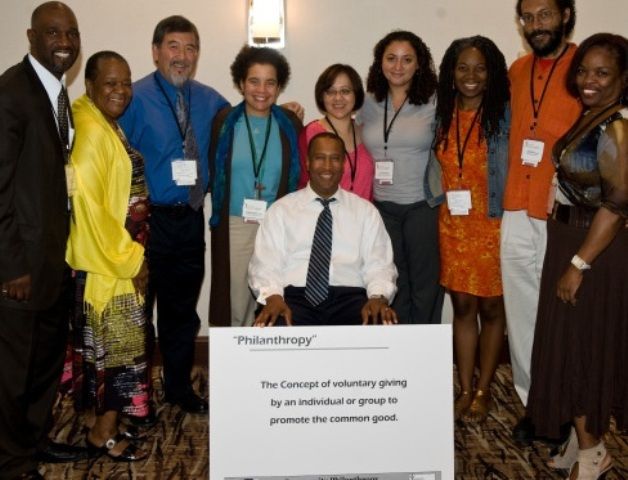 Conference participants from Milwaukee attending (left to right): Jeff Berry, Dr. Jeanette Mitchell, Ron Kuramoto, Darryl Lester (seated), Margaret Arney, Pa Vang, Ava Hernandez, Yvette Murrell, James Murrell, Sandye Brown


Extraordinary times require ordinary people to join in bringing their gifts and exercising their full power. CIN members believe that the unprecedented crises in our economy, neighborhoods, schools, families and health serve as an amplified call to action. Collectively, members have put aside differences, excuses and lip service to make strategic investments in their communities. As a network, it seeks to engage other like-minded people in a movement to transform the future for our children, families and communities.
CIN has high interest in broadening its network and increasing its impact by attracting new members who are:
 Involved in improving their school, neighborhood or community
 Concerned about today's challenges but unsure about leading change
 Thinking about leaving a legacy through a nonprofit, foundation or endowment
 Interested in starting a giving circle or strengthening an existing one
 Giving back through service and financial contributions
Come to Birmingham in fall 2011 for the next round of riveting keynote speakers, knowledgeable workshop presenters and inspiring people doing good work for the common good.
Contact CIN
for more information and begin making plans now to participate in Birmingham. Join the network's impassioned pursuit of social change through strategic philanthropy.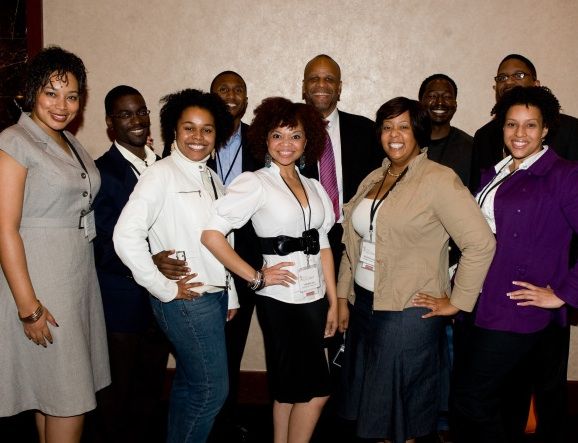 Members of Birmingham Change Fund and William Rhoden (front row) Zhaundra Jones, Katrina Watson, Cherie Fields, Martha Emmett, Crystal Goodman; (back row) Lyord Watson, Shon Thurman, William Rhoden, Charles Lewis, Ed Fields


Story submitted by Valaida Fullwood

Described an "idea whisperer," Valaida brings a mix of unbridled imagination and a gift for harnessing wild ideas to her work as a writer, creative consultant and project strategist. She is a founding member of Charlotte's New Generation of African American Philanthropists and a CIN board member.
Photo credit: Pix by Ric
www.pixbyric.com