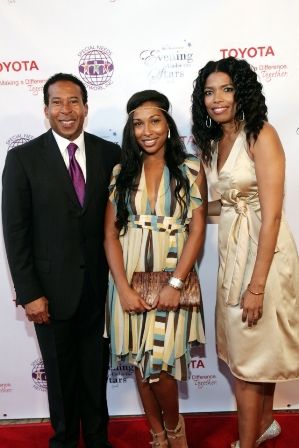 By Kim Anthony
Los Angeles Contributor


While national statistics offer a dire picture of children being diagnosed with developmental disabilities, southern California's premier organization providing services to families raising children or caring for adults of color with autism or other developmental disorders proudly acknowledged those who helped during a special 5th Anniversary "Evening Under the Stars" gala presented by Toyota. Pictured are J.L. Armstrong of Toyota, recording artist Melanie Fiona, and Areva Martin, founder, Special Needs Network.
Held Sunday, October 10, 2010 at the Ebell of Los Angeles Gardens and Salon, Special Needs Network, Inc. (SNN) hosted its 5th annual gala honoring California State Senator Curren Price Jr., Steve Mauldin, President and General Manager of CBS/KCAL 9, and Terrie M. Williams, PR and communications pioneer, author and co-founder of the Stay Strong Foundation.
With 'The Doctors' television show co-host, Dr. Jim Sears serving as Master of Ceremonies, along with Grammy nominated R&B artist Melanie Fiona and DaBreeze Band as entertainment, SNN welcomed 300 corporate executives, community leaders, celebrities and parents including KNBC's Beverly White, Actress Erin Murphy, LA County Supervisor Mark Ridley Thomas, Toyota's National Manager of External Affairs, J.L. Armstrong; and US Bank Vice President Darryl Brown, to the historic Ebell. Under the direction of event manager Todd Hawkins of The Todd Group, SNN's "Evening Under the Stars" also offered dining and dancing, silent and live auctions and elegant boutiques.
"Our honorees have shown an unwavering commitment to children and families in our community," commented Areva Martin, Esq., SNN president and co-founder. "With long track records providing community support, our top honorees are more than deserving of this recognition." Martin is also managing partner of Martin & Martin, LLP, a legal expert to the Dr. Phil Show and author of "The Everyday Advocate."
A particularly touching moment in the program occurred when SNN kids and their parents read special tributes to the honorees regarding their experience with SNN's Joe Patton summer enrichment program that welcomed 200 kids this year for a full day of free summer camp. Moving testimonies encouraged the sold-out crowd to provide continued support for the program which serves youth ages 5 to 16 with autism and related disorders and their typical siblings and peers. The event raised close to $300,000 for SNN's enrichment program and other programs.
The Special Needs Network was founded by Martin in 2005 after her son was diagnosed with autism, to address the epidemic proportions in which children of color were being diagnosed with autism and other developmental disorders. SNN is a community based, nonprofit organization designed to raise awareness and resources for low-income families to navigate through bureaucratic red tape to obtain services. Its signature programs include an annual conference for parents, professionals and stake holders; town hall meetings, resource fairs, enrichment programs for children; and policy, advocacy and education forums.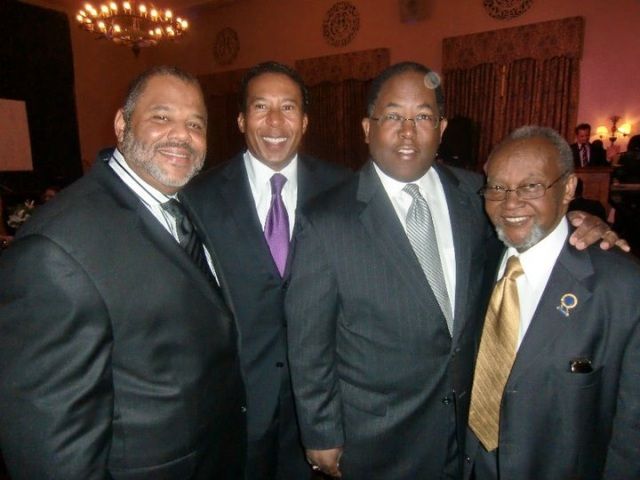 Pastor John Hunter, J.L. Armstrong, Toyota; LA County Supervisor Mark Ridley Thomas, and Dr. Ludlow Creary


Melanie Fiona performs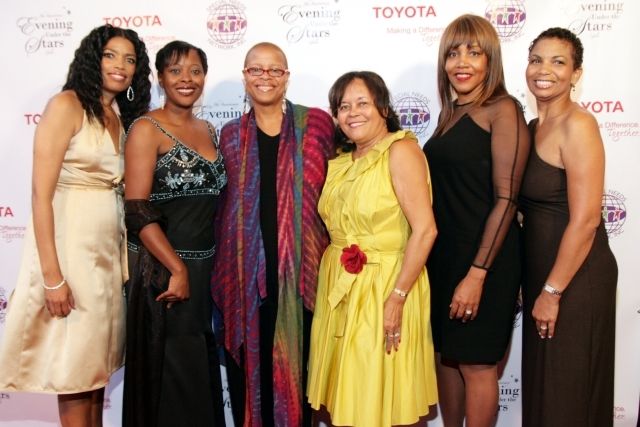 Areva Martin, Sonjia White Esq., Honoree Terrie Williams, Dr. Ruth Creary, Annette Holloman and Bonnie Berry Lamon


"Evening Under the Stars" corporate sponsors included Toyota, Southern California Edison, Zenith Insurance Co., US Bank, SEIU-ULTCW, Martin and Martin, LLP, Superbtech, One Hope and Modivendi.
For additional information visit the SNN website at
http://www.specialneedsnetwork.net/
or call 213.389.7100.
Source and photos: Press release/The Todd Group