By Yolanda Hancock Rahman
Chicago Contributor


On Saturday, October 16, 2010 more than 300 guests attended the 2010 RedHot Gala Diamonds and Denim, a benefit for the Primo Center for Women and Children in Chicago. Guests included Choreographer Debbie Allen, Editor -in-Chief for High School Football America Jeff Fisher, Chairs Diane and Quintin E. Primo III, Film Producer David Garfinkle, and Pat Quinn, the Governor of Illinois.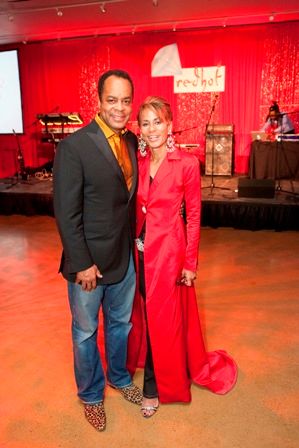 Gala Chairs Quintin E. Primo III and Diane Primo

Founded by the late Bishop Quintin E. Primo Jr., the Primo Center's mission is to empower women and children to become productive, responsible and independent members of their communities. Bishop Primo was first to serve in many areas: the first president of the National Union of Black Episcopalians; the first black bishop of Chicago; the first bishop to ordain women priests in that diocese; and the first black Episcopal bishop in the Diocese of Delaware.
The evening kicked off with a cocktail hour reminiscent of the days when the preeminent Chess Records (inspiration for the movie Cadillac Records) ruled supreme, producing musical icons like Muddy Waters, Etta James, Bo Didley and Chuck Berry. Guests enjoyed enticing appetizers and divine drinks while listening to classic and current hits. Following cocktails, guests strolled into the main room to experience a soulful, gourmet inspired menu conceived by the Entertaining Company, one of Chicago's finest catering companies. After dinner, Vance Guitar Kelly and the Backstreet Blues Band had everyone dancing well into the night. This year's event raised more than $310,000 for the Primo Center.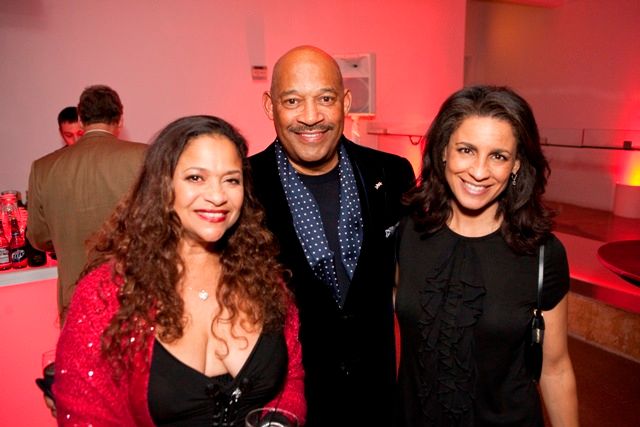 Choreographer Debbie Allen, James Bell and Marion Brooks

Heather Mitchell (Quintin Primo's niece) and Cynthia Primo-Martin (Quintin's sister)
For more information about the Primo Center for Women and Children, visit the website at
http//www.primocenter.org/
.