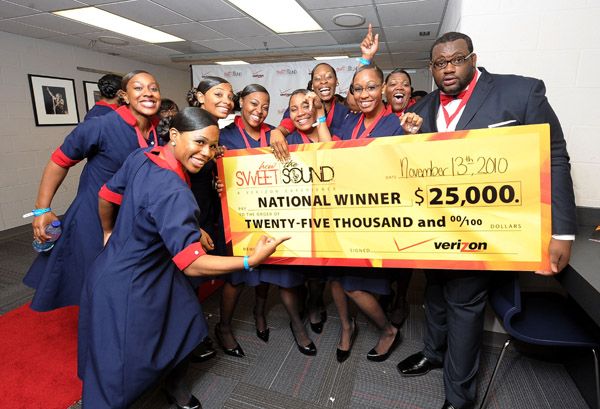 Voices of Destiny of the Greater Zion Church Family from Los Angeles, are the 2010 winners of Verizon's How Sweet The Sound 2010 Finale at the Verizon Center on November 13, 2010 in Washington, DC.


On Saturday, November 13th, Verizon presented the finale of the 3rd annual How Sweet the Sound national tour at the Verizon Center in Washington, DC, that brought fourteen regional finalists from across the country to compete for the title of "The Best Church Choir in America." Voices of Destiny, hailing from Compton, California, took the top prize after an energetic and dance filled performance of
My Time For God's Favor, Presence of the Lord
remix. As the newly crowned best church choir, Voices of Destiny will perform at two upcoming events, the 2011 Stellar Gospel music awards in Nashville and at the Super Bowl Gospel Celebration in Dallas.
The evening was hosted by Grammy award winning artists CeCe Winans and Donald Lawrence along with award winning artists Marvin Sapp, Karen Clark Sheard and Fred Hammond, who served as judges.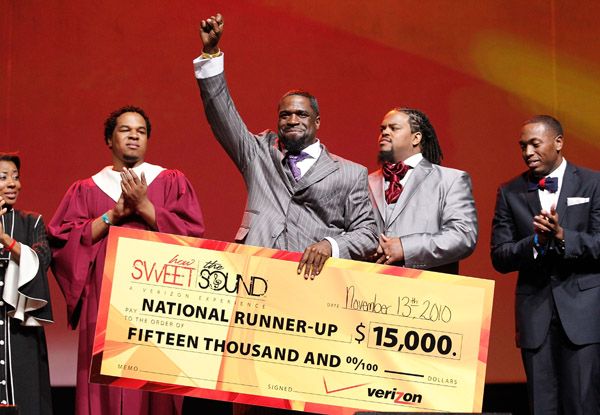 The choir director of GFC Chorale of Greater First Church, East Chicago, Ind., first national runner up.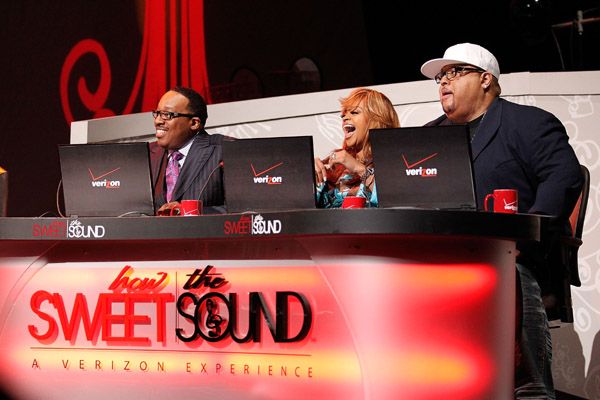 Judges Marvin Sapp, Karen Clark-Sheard and Fred Hammond


In addition to the stirring renditions of gospel hymns and moving testimonies, a highlight of the evening was a $50,000 check presentation by Verizon to the
Institute on Domestic Violence in the African American Community
, accepted by Dr. Oliver J. Williams, Executive Director. During the regional competitions, choirs were encouraged to collect and donate no-longer used cell phones to HopeLine for Verizon. The program turns no longer used wireless phones into support for victims and survivors of domestic abuse. Proceeds are used to provide wireless phones and airtime to victims of domestic violence and cash grants to local shelters and non profit organizations that focus on domestic violence prevention, awareness and advocacy. More than 1,200 phones were collected across the country. "Verizon's How Sweet The Sound is a wonderful event for the whole family and is just one example of Verizon's commitment to give back to the community," said Richard Williams, executive director of multicultural marketing for Verizon.
National People's Choice Award Winners, Greater Mount Calvary Men of Valor from Washington, DC, the first all-male choir to become a regional winner, perform onstage during Verizon's How Sweet The Sound 2010 Finale.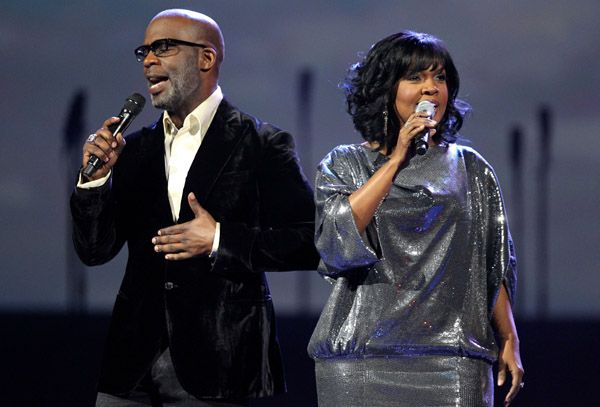 BeBe Winans and CeCe Winans perform. During the event's press conference, CeCe shared about her upcoming conference for youth, Always Sisters Forever Brothers, that will be held July 2011 in Nashville. The conference aims to educate, motivate and redirect the life choices of teens, young women and men. For more information, visit www.alwayssistersforeverbrothers.com.
For more about How Sweet the Sound, visit www.HowSweetTheSound.com, and for more information about HopeLine from Verizon and to learn how to organize a HopeLine drive in your community, visit www.verizonwireless.com/hopeline.

Photos: Wireimage/Getty