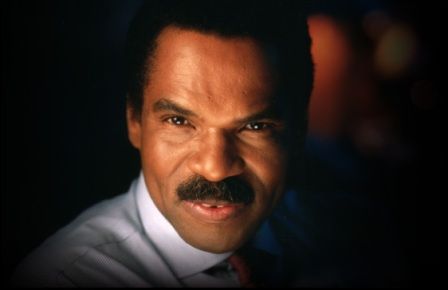 Keynote speaker to feature Senator Benjamin L. Cardin

November 16, 2010 (Baltimore, MD) –This year, the Reginald F. Lewis Museum of Maryland African American History & Culture hosts a distinguished awards gala fundraiser honoring three outstanding members of the Maryland legal community who have made significant contributions in the areas of service and achievement. This black-tie affair will take place at the museum on Saturday, December 4, 2010 from 7 p.m. to midnight with a keynote address from U.S. Senator Benjamin L. Cardin.
The evening includes a formal sit-down dinner, live music by D.C.'s own "Nightlife" and a silent auction offering participants an opportunity to bid on the following items: a seven day/six night stay at the Lewis family's six-acre East Hampton vacation home; three cultural art pieces; a 37" LCD HD flat-screen television; a 15-second speaking role on the new television show "Good Fellas of Baltimore" and other items on display. Guests will also witness the unveiling of a Reginald F. Lewis bust by renowned sculptor Gabriel Koren, best known for her life-sized, bronze creation of Malcolm X in New York City.
Recognized individuals include: The Honorable Andre M. Davis, U.S. Court of Appeals for the Fourth Circuit and first African American appointed from Maryland, The Honorable Michele D. Hotten, the first African American female appointed to the Maryland Appellate Courts, and Dean Phoebe Haddon, JD, LLM, the first African American dean in the University of Maryland School of Law's 185-year history. The Honorary Chair of the gala is Chief Judge Robert M. Bell, Court of Appeals of Maryland.
"It is very fitting that the Reginald F. Lewis Museum celebrates these outstanding Marylanders for their service and achievement in the legal community," said Dr. David Taft Terry, Executive Director. "Honoring these individuals supports our mission to share the rich contributions of African American Marylanders, and we are proud to recognize them." Reginald F. Lewis (in photo), the museum's namesake, graduated from Harvard Law School in 1968, and two years later established the first African American law firm on Wall Street. The museum chose to bring this year's gala home to recognize the accomplishments of Marylanders who carry on Reginald F. Lewis' legacy.
Support for this event is provided by corporate sponsor Miles & Stockbridge P.C. and media sponsor The Afro-American. Additional corporate sponsorship opportunities are available. For details, contact Dawna Baker, director of development, at 443-263-1810. Individual donors can purchase tickets for $500 (*Note:
Tickets are now $250
), please call 443-263-1806. Event details are available at
www.AfricanAmericanCulture.org
.
About the museum:
The Reginald F. Lewis Museum is Baltimore's premier facility highlighting the history and accomplishments of African Americans with a special focus on Maryland's African American community. A Smithsonian affiliate, the museum is the East Coast's largest African American museum occupying an 82,000 square-foot facility with ample permanent and special exhibition space, interactive learning environments, auditorium, resource center, oral history recording studio, museum shop, café, classrooms, meeting rooms, outside terrace and reception areas. The museum is located near Baltimore's Inner Harbor at the corner of Pratt and President Streets. The museum is also accessible on Baltimore's Charm City Circulator Orange and Green Routes. For more information, please call 443-263-1800.