Courtney Parham, Vanguard Executive Leadership Team; Martin Luther, entertainer; and Michael Orange, Vanguard Executive Leadership Team attend the Vanguard Launch Party to benefit the Museum of African Diaspora on December 4th in Oakland, CA.


By Tokiwa T. SmithContributor, San Francisco/ Oakland


On Saturday, December 4th, 2010 at a private estate in Oakland, The Vanguard hosted its Holiday Launch Party. The purpose of this event was to introduce San Francisco Bay Area professionals to The Vanguard, a young professionals group that supports and raises funds for the Museum of African Diaspora (MoAD) in San Francisco. The evening was filled with southern cuisine, art, a silent auction, spoken word performances and a special performance by the Bay Area's own Martin Luther. The event had over 300 guests and raised approximately $10,000 for MoAD.
MoAD is a San Francisco based nonprofit organization that opened in December 2005. The organization is in the cultural corridor of downtown San Francisco and its neighbors are the San Francisco MoMA, the Yerba Buena Center for the Arts, Zeum, and the Contemporary Jewish Museum. As a dynamic, world class institution, MoAD brings people of all ages, ethnicities and backgrounds together so they can enjoy, study and appreciate, through enriching exhibitions, public and educational programs, the culture, history and art of people of African descent within the United States and throughout the world. MoAD is uniquely positioned as one of the only Museums in the world focused exclusively on African Diaspora culture and on presenting the rich cultural products of the people of Africa and of African descendant cultures across the globe.
Michael Orange, Katie Allen, Vanguard Advisor; and Franchesa Allen, Vanguard Executive Leadership Team


MoAD Board Member Anna Banks and husband Gregory Hunter, Deputy Director of Redevelopment, City of Oakland
The Vanguard is a young professionals organization dedicated to fostering a long-term commitment to MoAD and making it accessible to a wider audience of young adult and young spirited people. This dynamic group advances MoAD's mission by hosting a variety of distinctive social, educational, and philanthropic events.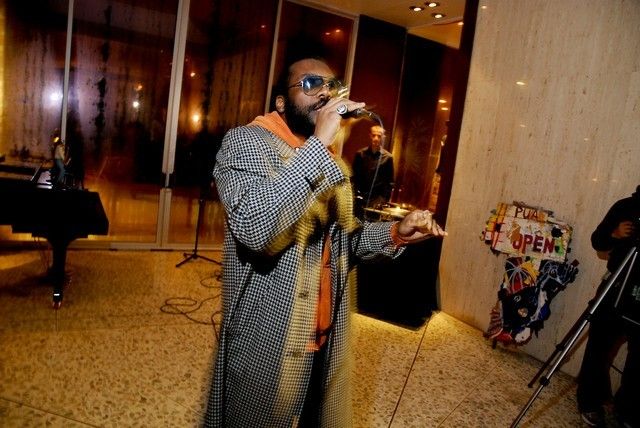 Musician and actor Martin Luther performs.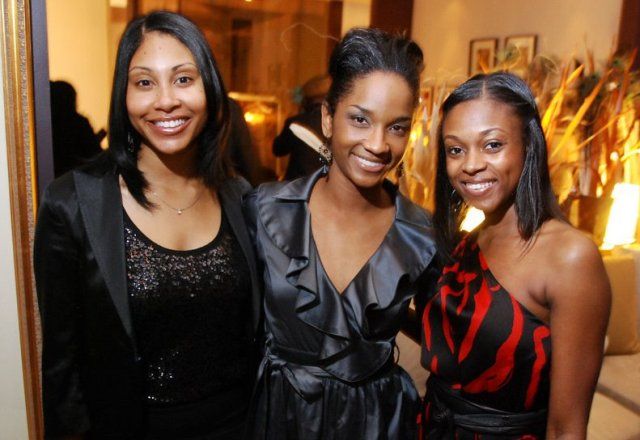 Young professionals enjoy the party.

Spoken word artist Scorpio Blues (2nd from left) and guests.

Guests enjoyed a southern dinner courtesy of RSVP Catering.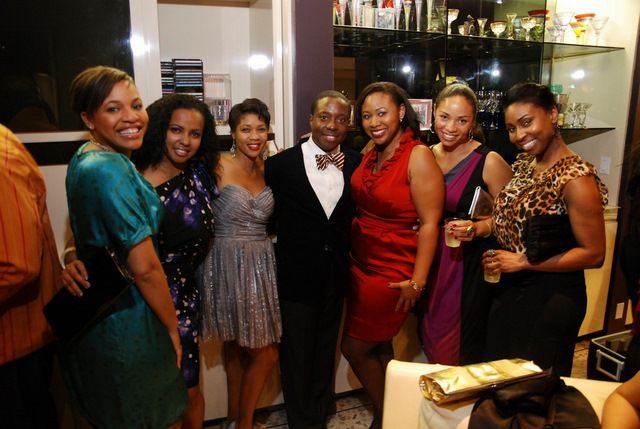 To view more pictures from the event, and for more information on Vanguard membership, visit the blog at
http://moadsf.org/blog/2010/12/the-vanguard-holiday-launch-2010-highlights
. You can follow Vanguard on Facebook and
Twitter
.
For more information about MoAD, visit
http://www.moadsf.org/
.
Photo credit: Kola Shobo of KSJ Photography