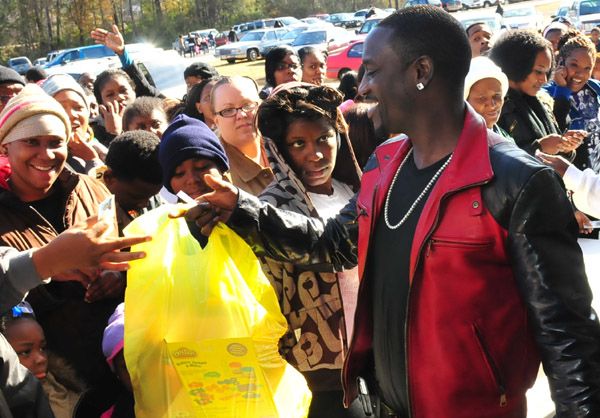 The holiday season is also known as "the season of giving," as people give of their time and treasure to help those less fortunate. Celebrities such as pop recording artist Akon, hip hop artist Big Boi, Chilli and T-Boz of TLC and others have joined in the season by hosting toy giveaways, fundraisers and more.
(In photo above): For the third year in a row, Akon and the Konfidence Foundation gave back by hosting a toy giveaway to ensure less fortunate children in Metro Atlanta enjoy the holidays. On Monday, December 20, 2010, Akon and his mother Ms. Kine Gueye Thiam, President of the Konfidence Foundation, were on hand to personally distribute 2,000 holiday toys to Atlanta children in need at Cascade Family Skating Rink. Each child received an age appropriate toy to take home.
Additionally, Akon & the Konfidence Foundation teamed up with AG Entertainment's owners, Alex Gidewon, Simon Gidewon, and The Gidewon Foundation to host the 6th Annual Christmas Holiday for Kids Affair on Monday, December 20th. The Foundations put together an afternoon of skating, games, music, food, and toy giveaways for over 600 less fortunate children living in the Atlanta metropolitan area. Akon was on hand to show support for the children with an autograph signing and handed out soccer balls, footballs and other toys to the children in attendance.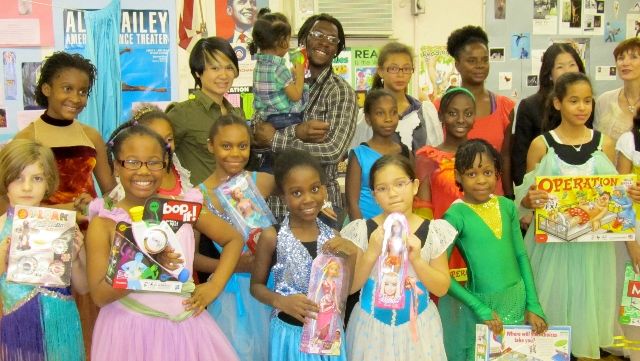 Star Dolphins' wide receiver Davone Bess delivers toys to inner-city outreach ballet class
The wide receiver for the Miami Dolphins personally collected the gifts during a toy drive he initiated with help from The Miami Foundation after establishing a philanthropic fund with the permanent endowment. "This is just one way we work with our fund holders to give back to the community," said Emily Gresham, vice president of development for The Miami Foundation.
Recipients of the toys are children enrolled in the
Thomas Armour Ballet
after-school Morningside Elementary Outreach program. The program provides free ballet classes and equipment to more than 200 children. Funded in part by The Miami Foundation grants, the ballet program works with children to give them the tools they need to advance their education and careers.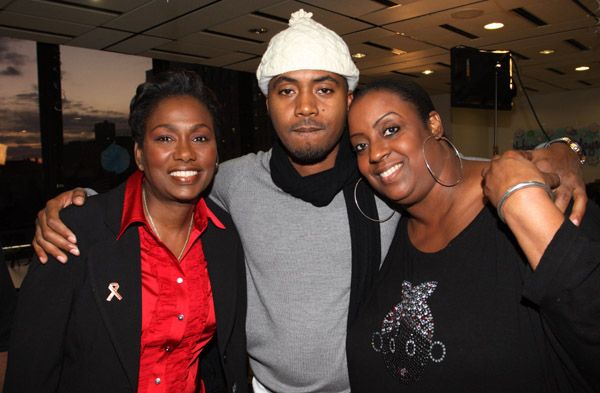 AIDS activist and event host Maria Davis, rapper Nas and restaurateur Melba Wilson attend the 2nd annual holiday dinner at Melba's 125 on December 22, 2010 in New York City. The event served Christmas dinner to families affected by HIV/AIDS.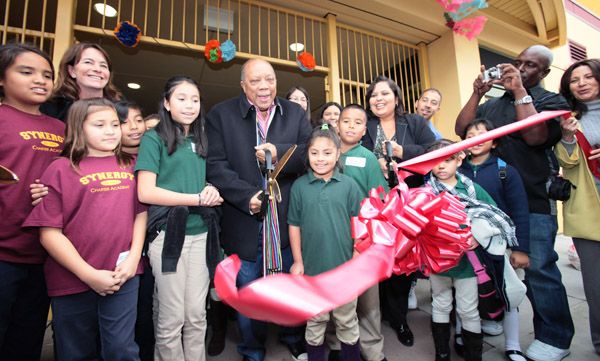 Composer Qunicy Jones attends the dedication of Quincy Jones Elementary School on December 15, 2010 in his hometown of Los Angeles, California.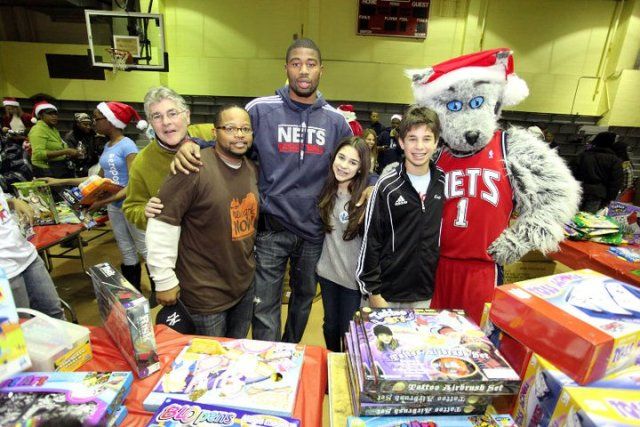 On December 11, 2010, Newark, NJ Mayor Cory Booker, Newark Now President LaVar Young, and representatives from private businesses, non-profit organizations, and public agencies teamed up to host the "2010 Brighter Holidays" toy and coat giveaway to help Newark families. This year, New Jersey Nets player Terrence Williams greeted families and the Burlington Coat Factory gave out more than 2,300 coats and clothing for children. "I'm happy to give back to the kids of Newark," said Mr. Williams. "No child should ever be without a toy during the holidays and I hope this helps to put smiles on the children's faces." Pictured: Thomas Bass, Founder and President of The Bass Foundation, LaVar Young, CEO & President of Newark Now, and NBA Player, Terrence Williams of the NJ Nets.
Vanessa Simmons, Angela Simmons and guests attend the Compound Foundation's Annual Giving Tour at Boys & Girls Club of Atlanta on December 20, 2010 in Atlanta, Georgia.
Have you voted for your favorite celebrity philanthropist for 2010? Vote
HERE
today.
Happy Holidays from all of us at BlackGivesBack! May you have a joyous, safe and peaceful season.