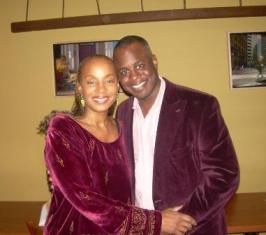 By Tokiwa Smith
San Francisco/Oakland Contributor

The National Cares Mentoring Movement, an organization dedicated to recruiting and connecting mentors for Black children, launched its "A New Way Forward: Healing What's Hurting Black America" initiative in Oakland, California on December 3-5, 2010. The initiative served as a mentoring retreat and training in partnership with Oakland Bay Area CARES for 75-100 mentors working to support personal transformation in the lives of African American youth in Oakland and its surrounding areas. (Pictured: Susan L. Taylor, founder, National Cares Mentoring Movement and Stephen Powell, Executive Director of Mentoring USA).
The weekend healing retreat began with a moving, spirit-filled ceremony before shifting to the beautiful Chaminade Resort in Santa Cruz, where trainers brought to life the A New Way Forward's consciousness-shifting wisdom and principles created to anchor Black people in their higher selves, helping to heal hurts, depression and self-denial--rarely named or recognized, but internalized over generations. The goal of the retreat was to foster physical, emotional and spiritual strength for the self, one's family, the future, and for writing the new history of Black America and the nation. The event attendees included Susan L. Taylor, founder of the National CARES Mentoring Movement, along with Dr. Na'im Akbar, Congresswoman Barbara Lee, Dr. Michael Eric Dyson, Rev. Andriette Earl, Tom Burrell, Dr. Shawn Ginwright, Dereca Blackman, Dr. Wade Nobles, Asha Bendele, Terrie Williams and Louis Gossett Jr. Oakland was strategically chosen for this workshop because the National CARES Mentoring Movement has a large footprint, strong leadership and capacity to recruit in the city.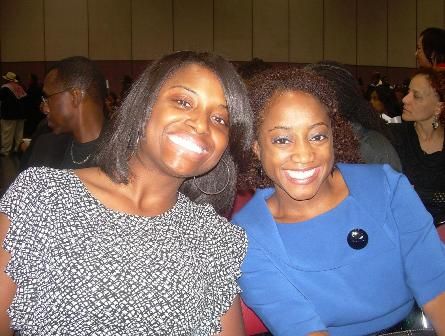 Tiffany Long and Edith Love of the National CARES Mentoring Movement

The National CARES Mentoring Movement, founded by Susan L. Taylor in 2006, is dedicated to recruiting and connecting mentors with local youth-serving and mentoring organizations to help guide struggling Black children to academic and social success, and to closing the huge gap between the relatively few Black mentors and millions of our vulnerable children. The organization currently has mentoring circles in 56 cities across the country and its goal is to recruit 1 million black mentors. Oakland Bay Area CARES is one of the local mentoring circles that are a network of individuals who work together to recruit caring, committed adults to mentor youth in the San Francisco Bay Area. For more information on how become involved, visit
http://www.caresmentoring.org/
.