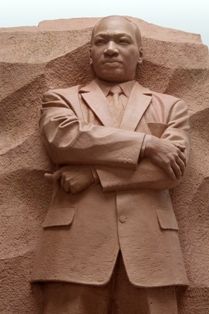 In honor of Martin Luther King Jr. Day, Chevrolet is proud to announce the MLK Reading Project, a digital platform that encourages Americans to personally honor the lasting influence and achievements of Dr. Martin Luther King Jr.
Today, Chevrolet is inviting individuals to keep Dr. King's dream alive by selecting and recording an inspiring Martin Luther King Jr. quote to share with the world.
With a brand heritage that is so deeply rooted in American values, Chevrolet is honored to sponsor this very special project in memory of a man who helped define those values. With your help, we can ensure that Dr. King's accomplishments are never forgotten.
Begin by recording your personal reading and listening to Dr. King's inspiring words at
www.chevymlk.com
.