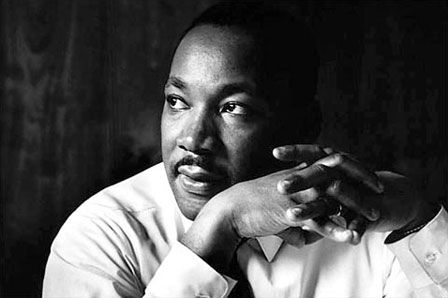 The 25th anniversary of MLK Day is approaching and the nation will turn its focus to volunteerism and community on this national day of service.
How will you get involved?
Check out the suggestions below:
HandsOn Network

The volunteer-focused arm of Points of Light Institute, is the largest volunteer network in the nation and will engage more than 100,000 volunteers in 1,500 projects across the country during this important day. The organization is hosting two important projects.
"America's Sunday Supper"
Join leaders Arianna Huffington of the Huffington Post, Olympian Carl Lewis, NBA legend Dikembe Mutombo, DC Central Kitchen founder Robert Egger, CEO of HandsOn Network Michelle Nunn and others online on Sunday, January 16 for "America's Sunday Supper." The Sunday Supper will engage the nation in service, dialogue and reflection to honor the memory of Dr. King and build upon his foundational work in developing diverse and strong communities. Topics of conversation will include how everyone can use service as a solution to address current issues such as hunger, poverty, homelessness, health, violence (such as bullying) and education.
You can watch this important discussion LIVE via webcast and participate in online dialogue. More information is available at
www.handsonnetwork.org
.
Host a local "Sunday Supper" In Your Area:

Join HandsOn Network and thousands of individuals across the country to host your own Sunday Supper on January 16. Inspired by the legacy of Dr. King, the Sunday Supper invites people from diverse backgrounds to come together to share a meal, discuss issues that affect their community and mobilize around the most pressing social issues.
Register your local Sunday Suppers at
www.handsonnetwork.org
. To help you with your supper, you can download a Sunday Supper toolkit for tips and materials to host these discussions as well as conversations cards to initiate conversations about the life of Dr. Martin Luther King Jr.'s service work and the impact it holds on local individuals and communities.
To learn about volunteer opportunities in your area on MLK Day, visit
www.mlkday.gov
, and follow @HandsOnNetwork and use #MLKDay to join the conversation via Twitter.