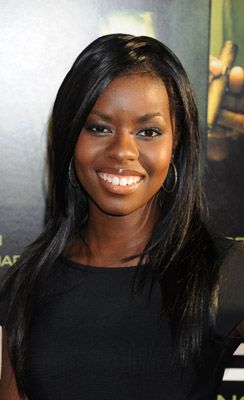 Camille Winbush is Spokesperson for Sigma Gamma Rho's 2011 National Youth Symposium


Sigma Gamma Rho is excited to announce that Camille Winbush will be the official celebrity spokesperson for the 14th Annual Nationwide Youth Symposium. Winbush, best known as Nessa from the Bernie Mac show, is a multi-talented actress and singer, and a three time recipient of the NAACP Image Award. Currently, she stars on ABC Family's The Secret Life of The American Teenager.
"While not a member of Sigma Gamma Rho Sorority, Camille Winbush shares Sigma's commitment to making a difference in the lives of young people and she is looking forward to helping us to promote the Youth Symposium and Project Reassurance on a national level," states International Grand Basileus Joann Loveless.
Winbush will be assisting the 88-year old organization in spreading their theme of "H3: It's all About Me – Healthy Choices, Healthy Living, Healthy Generations." The actress has
videotaped a PSA
with several members of Sigma Gamma Rho's youth affiliate group, The Rhoer Club. Alumnae chapters are expected to use the video and other support materials featuring Winbush to promote local events taking place on Saturday, March 12.
Chapters will simultaneously celebrate the National Youth Symposium, which is traditionally set within Sigma Week. Programming will focus on support of First Lady Michelle Obama's fight against childhood obesity as well as offer panel discussions and other activities to encourage students to excel in or look at careers in science, technology, engineering and math.
Sigma Gamma Rho is a national partner with the White House's STEM program to promote math and the sciences, particularly among children of color. It also recently formed a unique partnership with the Centers for Disease Control that posits the organization as the only African American sorority to participate in the Act Against AIDS Leadership Initiative.
About Sigma Gamma Rho Youth Symposium March 2011

The Youth Symposium was originated by Sigma Gamma Rho's late past Grand Basileus LaRona J. Morris to give youth tools to combat peer pressure. In its 14th year, the symposium has addressed such issues as teen pregnancy, diet and nutrition and low self-esteem. The Youth Symposium is an annual event occurring during Sigma Week, which focuses on the sorority's community service initiatives. Members of the sorority and its affiliates will participate on the second Saturday of March. Visit
www.projectreassurance.org
for more information.