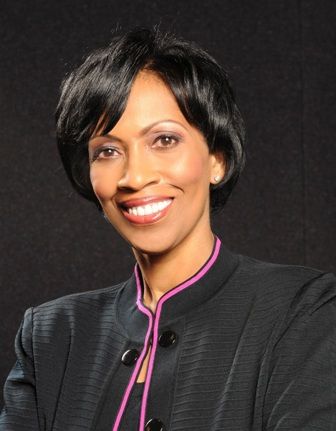 Coca-Cola is a brand name that is well recognized throughout the world. But what may not be as well known are Coca-Cola's philanthropic efforts through The Coca-Cola Foundation, the company's international philanthropic arm founded in 1984. Since its inception, the foundation has donated more than $355 million to community projects and initiatives across the globe, and in 2010, $19 million in grants were awarded to community organizations in the U.S. and Canada alone.
For our latest Insider column, we feature our first corporate foundation executive, Helen Price, the Executive Director of The Coca-Cola Foundation. A native of Atlanta, Georgia and a graduate of Spelman College, Price is a key player in the company's grantmaking for the largest beverage company in the world.
Read on to learn how she got her start in corporate philanthropy, how the foundation determines focus areas and selects grantees, and advice for pursuing a career in corporate philanthropy in our exclusive interview.
Hometown:
Atlanta, GA
Education:
Bachelor of Science, Chemistry, Spelman College; MBA, Accounting, Atlanta University
Previous positions held
: Auditor/Tax Accountant, Arthur Anderson; and Finance, Human Resources, BellSouth Corporation
Board affiliations:
Conference Board – Corporate Contributions Council, Alliance Theater, Project GRAD, Carver YMCA, Morehouse College Leadership Institute Advisory Board
Civic or professional groups:
Leadership Atlanta, United Way Nominating Committee
Honors/Awards:
YWCA Women of Achievement Academy, Atlanta Business League's Women of Influence, Trumpet Awards High Heels in High Places
Favorite quote
: Leadership requires compassion and wisdom. Humility is a sign of that leadership.
Last book read:
Cutting For Stone by Abraham Verghes
How did you get your start in corporate grant making and philanthropy?
By training, I am a Certified Public Accountant. For many years I held a number of financial and management positions in public accounting at the Bellsouth Corporation. Almost 18 years ago, I was invited to apply for the position of director of corporate external affairs at The Coca-Cola Company. I took advantage of the invitation, interviewed and was ultimately hired to join the corporate team responsible for the Company's community engagement and philanthropy. It has been a great opportunity for me to use my financial and managerial skills, while learning more about the beverage industry, and how consumer products go to market.
The Coca-Cola Company's global reach and the opportunity to report to Ingrid Saunders Jones, senior vice president of Global Community Connections, allows me to better understand community sustainability, financial compliance, and grantmaking.
I currently serve as the executive director of The Coca-Cola Foundation, in addition to my company position as group director, corporate community affairs. Each year the Coca-Cola system helps thousands of students continue their education … and contributes to community partners in creating economic opportunity, preserving the environment and improving the quality of community life around the world. Giving back to my community is very important to me. And I am proud to work for a company that has made community philanthropy a part of its operating philosophy.
What trends do you see emerging in corporate philanthropy?
Over the years, corporate giving or philanthropy has become more strategic. Today, more companies are aligning their community support with their business goals. For many years, The Coca-Cola Company had a strong legacy of supporting educational initiatives. Today, we continue to support education, and expanded our giving to those areas that align with our business expertise. Today, we also support water stewardship, recycling, active healthy living and educational initiatives in local communities around the world.
The Coca-Cola Foundation recently awarded $4 million in grants for its 4th quarter, and over $19 million to communities across the US and Canada in 2010. How does Coca-Cola determine its grantmaking focus areas and select grantees?
We start with an intentional commitment of resources. The Coca-Cola Company gives back at least 1% of our operating income annually to help develop and sustain communities around the world. The next step is how we prioritize and focus our grantmaking. About five years ago utilizing the perspective and experiences of our senior leaders worldwide, we conducted a series of strategic planning sessions to determine our philanthropic giving areas. We carved out a set of global philanthropic commitments that align with the Company's business expertise and access.
Our recent grant awards focus on our designated global community priorities: water stewardship, active healthy living, recycling and education. We operate in more than 200 countries around the world, and through our local presence we are able to connect with great partners, NGOs who are on the ground helping to improve their local communities.
What advice do you have for those interested in pursuing a career in corporate philanthropy?
My advice is to first volunteer your personal time in your community. If you are serious, make a personal commitment. Next, conduct a self-analysis of your intent and purpose. Figure out what interests you about philanthropy, and think about why corporate as compared to the grassroots service providers. Once you have clarity about your interests and intent, develop a plan that is time bound. Have you seen someone doing what you want to do? Then, go talk to them… read about them… Ask them what experiences help prepare them… what skills are important. Find out what is required. Break your dreams into small sections… dissect them, and take one step at a time. I also recommend finding a good mentor. Find someone who can help you navigate in this industry and in corporate America.
For more information on The Coca-Cola Foundation, visit
HERE
.
Related posts:
Coca-Cola Foundation Awards $4 Million in 4th Quarter to Support Active Lifestyles, Education and Environmental Programs
Coca-Cola 'Open Happiness Tour' Provides HBCU Students the Trip of a Lifetime