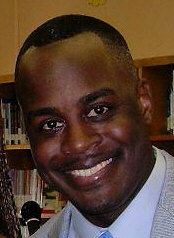 For our first 'Insider' column of 2011, we observe National Mentoring Month and spotlight Stephen Powell, Executive Director of
Mentoring USA
, a NY based early-intervention mentoring program to prevent school dropout. An alumnus of the Institute for Not-for-Profit Management Executive Education Program at Columbia University's Graduate Business School, Stephen remains driven to lead program expansion and technical assistance efforts for Mentoring USA across the nation in major cities such as Los Angeles, Chicago, Houston, Las Vegas, Philadelphia and Newark, NJ.
Prior to joining Mentoring USA in 2005, Stephen worked in program development and management for local and national non-profits such as: Family and Child Services of Washington, DC, VSA arts/Kennedy Center, the Anthony Bowen YMCA, Youth for Understanding, the Metropolitan DC Police Boys and Girls Club, and the Harlem Educational Activities Fund.
A native of New Jersey, Stephen was born and raised in Newark and East Orange. He now lives in New York City with his wife/Broadway actress Marlaina Sims-Powell and their 3 year old daughter, Sinclair Adina. Stephen is an active member of Alpha Phi Alpha, Kappa Xi Lambda Graduate Chapter, the
National CARES Mentoring Movement
, and is a member of USTA Eastern Multicultural Participation Committee. He is also an Honorary Board Member of 2011 Year of the Responsible Man Campaign.
Read on to learn how Stephen got his start in the non profit sector, his thoughts on the black male mentor/mentee disparity, and suggestions for busy professionals to get involved in mentoring:
How did you get your start in the non-profit sector, and what advice you do have for those interested in pursuing a career and/or currently working in this field?


My exposure to non-profit work really started while I was the community service director of my fraternity while in college. It was natural for my fraternity chapter to partner with the local YMCA and Boys and Girls Clubs to volunteer as mentors/coaches for the youth. In the process I realized that my "calling" was to work with people, because I love what people can accomplish with support and inspiration if you speak to their hearts. I ended up working in the non-profit sector, professionally, due to an externship while a student at Howard University. The opportunity would eventually land me a full time position at a senior wellness center in Washington, DC. Planning and implementing wellness, preventative and rehabilitative activities for this population allowed me to appreciate the beauty and value of being an active listener—a skill necessary to be a good mentor, friend, parent, etc.—while interacting with the clients. What I learned having a client-base of people who treated me like a grandson was invaluable; their stories and life advice gave me a clear perspective on how to deal with challenging circumstances as I was maturing personally and professionally.
My ten year involvement with another non-profit,
Step Afrika
, since its inception while I was in college, provided me an opportunity to tour the U.S., Africa, and Europe inspiring youth through performances and artist residencies. Step Afrika is the first professional company in the world dedicated to utilizing the art form of stepping as an educational tool for young people worldwide. It was during my time with Step Afrika—doing collaborative, educational projects with celebrities—that I realized another passion; procuring celebrities and athletes to support causes for children. Inevitably, this passion led me to develop a for-profit business,
PQ Concepts Sports and Entertainment Consulting LLC,
for the purpose of simply influencing the "influencers" to support select charities throughout the US, through special events, publicity and advocacy.
If I had any advice to offer for those wishing to embark on a non-profit career, or advance in the non-profit field, I would simply say make sure you are satisfying your life's passion; think like a for-profit if you have the opportunity to run a non-profit; explore "episodic" volunteer opportunities within non-profit organizations; remain prayerful and purpose-driven; understand that the work can be "thank-less" but fulfilling, nonetheless; and don't underestimate the importance of embracing your creative side…you'll need it to be a successful fundraiser and visionary of your respective cause.
As the Executive Director of Mentoring USA, what are your short and long term goals for the organization and how do you plan to accomplish them?


Short term goals include increasing our individual donor base; growing our staff to better serve our clients, and continuing to brand Mentoring USA, nationally, while aligning ourselves with other entities and who are committed to supporting mentoring efforts. Long-term, I would love to see Mentoring USA, via a concrete sustainability plan, have a presence in every major US city, via partnerships with faith-based organizations, municipal offices, school districts and corporations.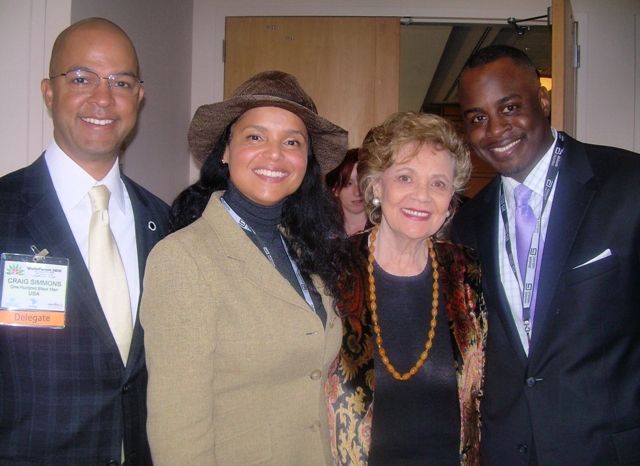 Stephen (far right) with Craig Simmons, Executive Director, 100 Black Men of New York, Inc.; Victoria Rowell, Actress, Author and Humanitarian; and Matilda Cuomo, Founder /Chair of Mentoring USA at the 21st annual International Forum for Child Welfare conference on November 8-11, 2010 in Palisades, NY.


Research has shown that mentoring positively impacts children and youth. In mentoring programs across the country, there are waiting lists for black boys to be paired with black male adult mentors. In your opinion, why is there a lack of black male adult mentors and what efforts are being made to increase this number?


I'll try my best to exercise brevity with this answer. There has to be more emphasis placed on the capacity building needed to recruit and train black male mentors. Marketing and PR surrounding the need for black male mentors is necessary; however, it is at the capacity building and training level where the rubber meets the road. Our communities are wounded spiritually, culturally, physically, and emotionally. So in the process of capacity building, there has to be honest, inclusive dialogue that will address some of the issues hurting the black community: classism; financial unpreparedness; violence; glorification of thug life; unemployment; underemployment; spiritual disconnect; cultural disconnect; fatherless homes, etc.
It is important to note that some men don't see mentoring as the responsibility of a man; some men are adverse to criminal background checks, and there are men who seek structured group mentoring sessions vs. one-on-one relationships. Understanding these barriers are necessary before making the "ask" of a man to become a mentor.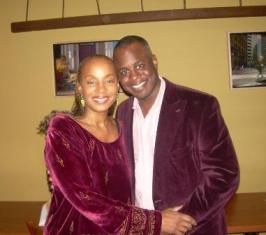 Getting out of working in silos is another critical piece to affecting change within the area of black male recruitment; no one organization or individual can solve the problem alone. Mentoring USA is committed to working with organizations like the Open Society Foundation's Campaign for Black Male Achievement; Father's Inc., 2011 Year of the Responsible Man campaign; 100 Black Men Inc.; the National CARES Mentoring Movement; the faith based community, and many others who are willing to join forces to reclaim our communities and save our youth. It truly takes a village to raise our children. But guess what? Our children don't want to hear about the "village," they need to see the "village" respond to their call for help. Men must take active leadership roles in the effort and recruit other men to engage in the process of mentoring young black boys.
(In photo: Stephen with Susan Taylor, founder of National CARES Mentoring Movement).


Black women have done a remarkable job holding down homes and raising families for years, but a woman cannot take a boy through a male rites of passage. I was raised by a single mom who made tremendous sacrifices for me and my brother, but she was always aware that I needed positive male role models in my life to help me understand what it is to develop into a responsible man, particularly during my pre-teen years. I do the work that I do, in honor of the men and women—peer and adult mentors—who stepped up for me during my formative years.
I hope my example inspires others.
I want to mentor, but I'm worried about the time commitment as I have many personal and professional responsibilities. What ways can I get involved?


I hear this often, and with the current economic climate, it is somewhat challenging to volunteer when you are trying to make ends meet. If you cannot commit to mentoring a child, one-one-one for an academic year, or calendar year, you can support a local mentoring program by donating space; serving on their board of advisors/directors; making a financial contribution; facilitating a life-skills workshop, or providing in-kind marketing services. Four hours per month, in most cases, is a small investment of time that will have an infinite, positive result that will benefit the mentor, mentee, family and community at-large.
Every child should have a mentor, and most mentoring programs need support, so get involved!
Mentoring is a labor of love, and love is the greatest force on the planet.
About Mentoring USA:
Founded by former first lady of the state of New York, Matilda Raffa Cuomo, the organization is an effective, early-intervention mentoring program to prevent school dropout. By providing mentors at schools, community centers, and foster care agencies, Mentoring USA helps children, ages 7 to 21, improve their self-esteem through financial literacy training, nutrition and wellness, and bias-related anti-violence education. The Mentoring USA model has proven to be effective in helping a child to reach his or her full potential. When each child is matched with a trained, caring, adult volunteer mentor on a one-to-one basis, the child's grades improve, school absenteeism minimizes, and children gain confidence and hope for the future.