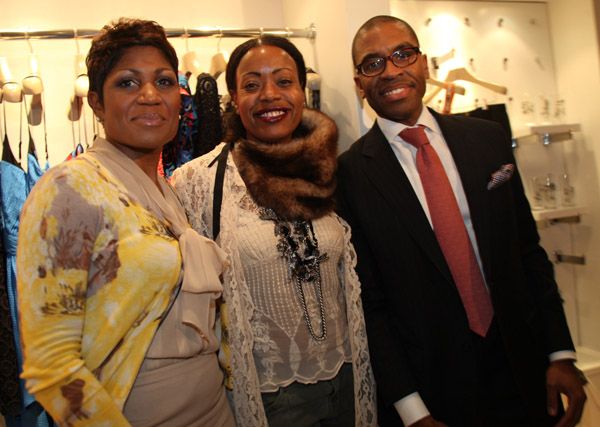 Jocelyn R. Taylor, designer Tracy Reese and Reggie Canal attend Shop for a Cause at the Tracy Reese Boutique on January 26, 2011 in New York City.

Fashion designer Tracy Reese hosted a shopping event at her New York City flagship store in honor of the one year anniversary of the Haiti earthquake. The designer recently announced her partnership with Akyson, a non-profit organization that aids in Haiti relief efforts and promotes the sales of goods created by Haiti's most talented designers and artisans. A portion of the event's proceeds benefited the organization and guests were offered a 15% discount on purchases.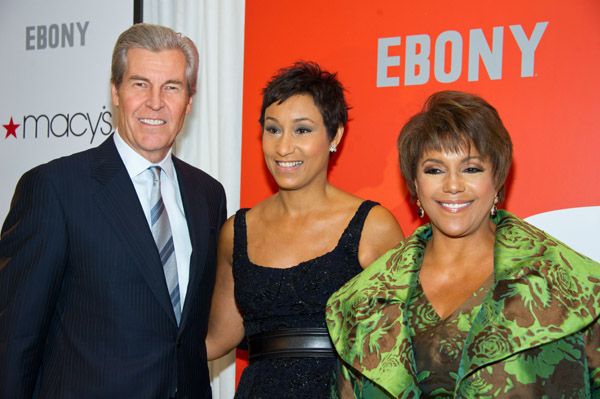 Macy's CEO Terry J. Lundgren, Johnson Publishing Chief Executive Officer Desiree Rogers and Johnson Publishing Company Chairwoman Linda Johnson Rice attend the Eunice Johnson Fashion Retrospective unveiling at Macy's Herald Square on January 27, 2011 in New York City. The traveling fashion exhibit is in honor of Eunice W. Johnson, founder of Fashion Fair Cosmetics and the Ebony Fashion Fair Show that raised $55 million for various scholarship programs.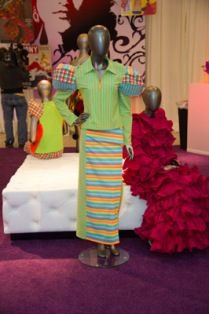 A general view of the exhibit.

For upcoming cities and dates, see our previous post
HERE
.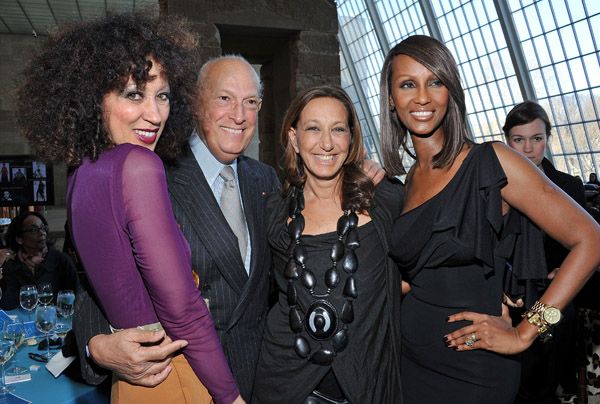 Black supermodels Pat Cleveland (left) and Iman (right) with fashion designers Oscar de la Renta and Donna Karan at the Tribute To The Models Of Versailles 1973 at The Metropolitan Museum Of Art on January 24, 2011 in New York City.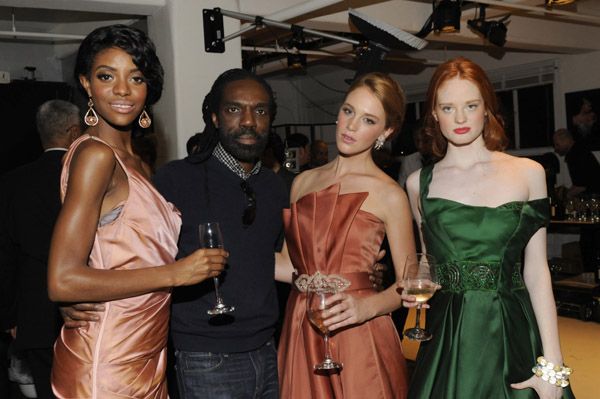 Fashion designer Kevan Hall (2nd from left) with models at the Kevan Hall Spring 2011 Collection Fashion Showcase at the Agenda Loft on January 19, 2011 in Los Angeles, California.
Photos: Wireimage