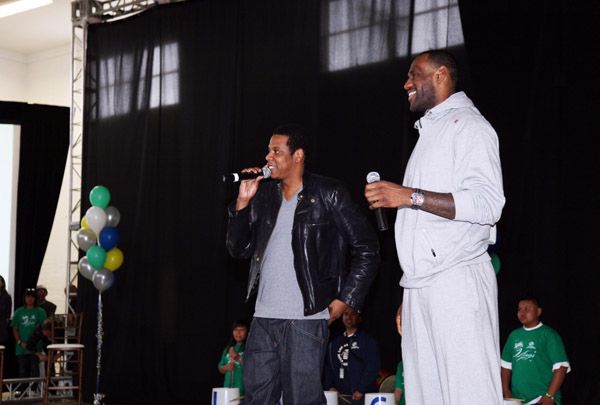 Jay-Z and LeBron James attend the groundbreaking ceremonies for a renovated gymnasium at a local Boys & Girls Club of Los Angeles as part of the Sprite Spark Parks project on February 19, 2011 in Los Angeles, California during NBA All Star Weekend.

Here's more information from Sprite:
Sprite will invest approximately $2 million into building or revamping more than 150 basketball courts, community spaces, playgrounds and athletic fields in at least 40 American cities throughout 2011. As a result, an estimated one million young people will have greater access to recreational spaces where they can be inspired to be active and creative.
The program tips off with a chance for people to nominate their local basketball court for renovation. Sprite and LeBron James will encourage people to log on to
www.Facebook.com/Sprite
between February 18 and April 8 to designate a court in their area for consideration. Participants also will be able to post photos or write a short message detailing why their court deserves to be revamped.
Approximately 70 finalists will be chosen -- based on support generated during the nomination phase -- to be part of a nationwide fan vote to select the courts that will be refreshed. As part of the program, at least 21 courts will receive funding in 2011 for items such as new rims, backboards, blacktop surfaces and art installations created by local artists to inspire play. Seven courts -- with one winner coming from seven different regions across the country -- will be awarded a $35,000 grant. An additional 14 locations will receive $20,000 each.
"Rebuilding playgrounds, gymnasiums and places for young people to play is one of my biggest priorities," said LeBron James. "Sprite Spark Parks offers young people an opportunity to make a difference in their community with their local courts where future generations of basketball stars can develop their skills."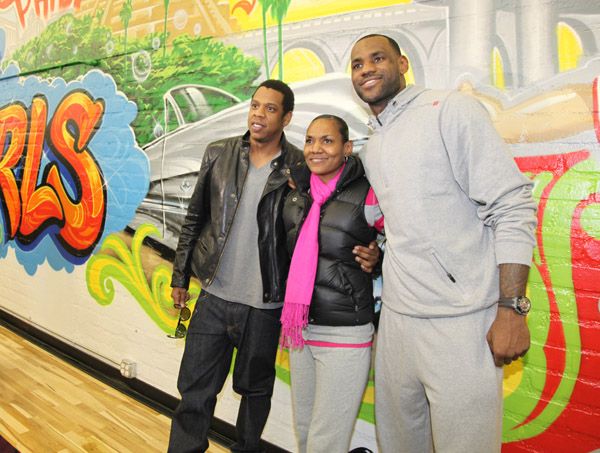 Jay-Z, Gloria James, and LeBron James at the Sprite Spark Parks Project in Los Angeles.
NBA star Baron Davis and students from his Rising Star Of America Foundation at the Lexus CT200h Challenge Mobile Track on February 17, 2011 in Los Angeles, California.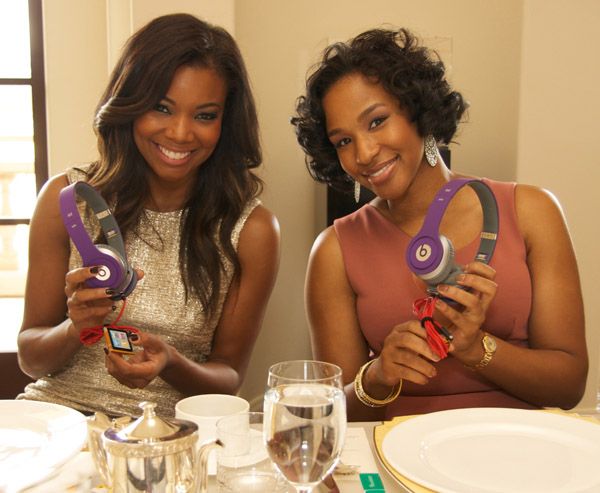 Gabrielle Union and Savannah Brinson host the Beats NBA All-Star Brunch For Ladies benefiting The Step Up Women's Network on February 19, 2011 at Montage Beverly Hills in Beverly Hills, California.