By Akira Barclay, New York Contributor

On February 16, The New York Chapter of Emerging Practitioners in Philanthropy hosted top nonprofit blogger and co-author Trista Harris for a meet-and-greet and book discussion around her latest work,
How to Become a Nonprofit Rockstar
. The event, sponsored by the New York University Fundraising Students Association in partnership with Resource Generation was held at The Atlantic Philanthropies in New York City.
Trista Harris
is Executive Director of the Headwaters Foundation for Justice in Minneapolis, Minnesota and a leading voice for Generations X and Y. She has been featured on CNN and her work has been covered by the Chronicle of Philanthropy, the New York Times, Minneapolis St. Paul Business Journal, Career Builder, and numerous social sector blogs. She writes about generational change in the foundation field in her blog, New Voices of Philanthropy and is an international speaker on working across generations to create social change.
With How to Become a Nonprofit Rockstar, Harris along with her co-author
Rosetta Thurman
present a roadmap designed to help nonprofit professionals navigate through a healthy career path that includes vision building, self-branding, and network growth.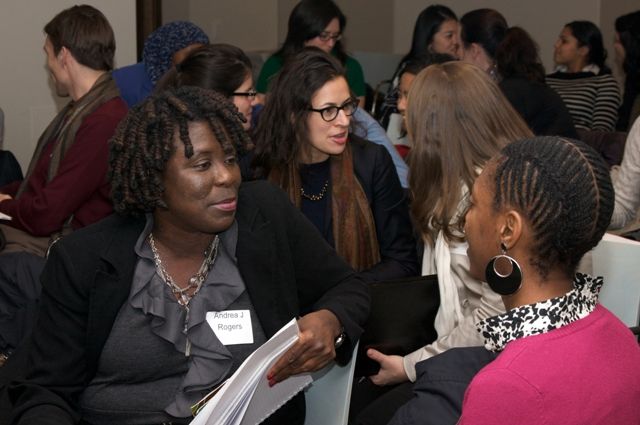 To learn more about
How to Become a Nonprofit Rockstar
visit:
www.nonprofitrockstartour.com
About Emerging Practitioners in Philanthropy (EPIP)
The EPIP mission is to support and strengthen the next generation of grantmakers, in order to advance effective social justice philanthropy. For information about membership visit:
http://www.epip.org/
.
Photo credit: Katina Rogers