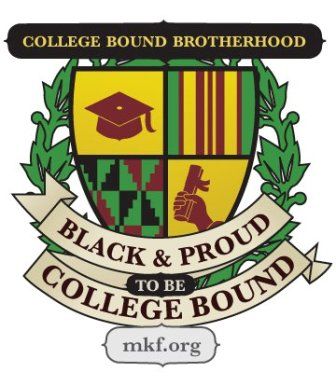 San Francisco, Calif. – On March 19, hundreds of promising young African American male students from throughout the Bay Area will gather in San Francisco for the "Black & Proud to Be College Bound" conference, a unique event designed by the Mitchell Kapor Foundation to help bolster participants' college prep skills and foster a dynamic community of college-bound youth.
The conference is part of the College Bound Brotherhood, an innovative Kapor Foundation program started in 2008 to help change a grim statistic: college graduates earn twice as much as workers with just a high school diploma, yet only an estimated 11 percent of African American male students who graduate from high school in the San Francisco Bay Area have the courses and grades required to attend a California university.
"A college education is one of the most important tools that can help black men to have greater economic and social mobility," said Cedric Brown, CEO of the Kapor Foundation (pictured). "Our goal is to build a movement of young black men in the Bay Area who are college bound. We know we can make this dream a reality, and this conference is an important step along the way."
At "Black & Proud to Be College Bound," leaders and members of some of the Bay Area's top college readiness organizations will offer compelling conversations and workshops on a host of essential topics, including financial aid, community colleges as a bridge between high school and a Bachelor's degree, merits of historically black colleges and universities, SAT/ACT prep tips, skills for writing the personal statement for college applications, high-growth careers to consider, getting back on track for college after a setback, and what to expect in the first year of college.
The College Access Foundation of California is co-sponsoring the conference with the Kapor Foundation. The conference will include speakers Ise Lyfe, Bay Area hip-hop artist; Chris Norwood, XCEL Educational Services; Alexandra Bernadotte, CEO and Founder of Beyond 12; Walter Robinson, Assistant Vice Chancellor and Director of Undergraduate Admissions at UC Berkeley; Jacqueline Rushing, Founder and Executive Director of Young Scholars Program, and many more.
The conference will be held from 8:00 AM – 4:00 PM at Seven Hills Conference Center at San Francisco State University(800 Font Blvd, San Francisco). Advanced registration is free for youth; youth registering on the day of the conference; and parents/guardians will be charged a small fee. For more information and to register, please visit
http://collegeboundbros2011.eventbrite.com
.
College Bound Brotherhood organizations participating in the conference include: 100 Black Men of the Bay Area, Inc.; Athletic Scholars Advancement Program; Bayview Hunters Point YMCA; College Track; The Greene Scholars Program; Choose College Educational Foundation, Inc.; East Oakland Youth Development Center; Juma Ventures; M³ Foundation; Summer Search; Young Scholars Program; OUSD African American Male Achievement Initiative and many more.
About the College Bound Brotherhood Program
:
The College Bound Brotherhood is a program of the Mitchell Kapor Foundation focused on increasing the number of Bay Area black male youth who enroll in college by strengthening the college-going culture for young black men; building a college access movement for organizations focused on the enrichment of black male youth; and providing resources to build stronger, more effective organizations. Since the founding of the Brotherhood program in 2008, the Kapor Foundation has distributed nearly $1 million in grants to 25 Bay Area organizations. For more information, please visit
www.mkf.org
.