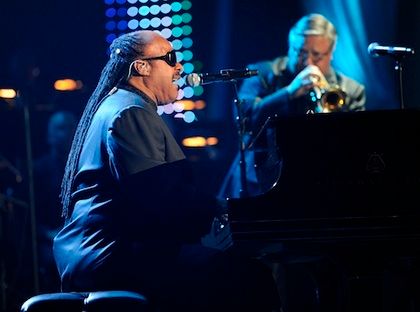 By Akira Barclay
BlackGivesBack NY Contributor


Legendary singer/songwriter Stevie Wonder has wowed audiences and listeners for decades with his talent, making an incredible impact on music history. Now, he is putting a truly rare and incredible piece of that history up for auction to benefit Ten O'Clock Classics (
http://www.tocmusic.com/
), a nonprofit that provides classical music venues, outlets for up and coming classical artists, and education and inspiration for children to pursue classical careers.
Wonder has partnered with luxury charity auction site charitybuzz.com to auction a personalized Steinway Baby Grand Piano, which he will imprint with his hand and finger prints or sign the fall board of for the highest bidder.
Bidding is open through March 30th at charitybuzz at:
www.charitybuzz.com/catalog_items/257018
. The estimated value for the instrument is $60,000.