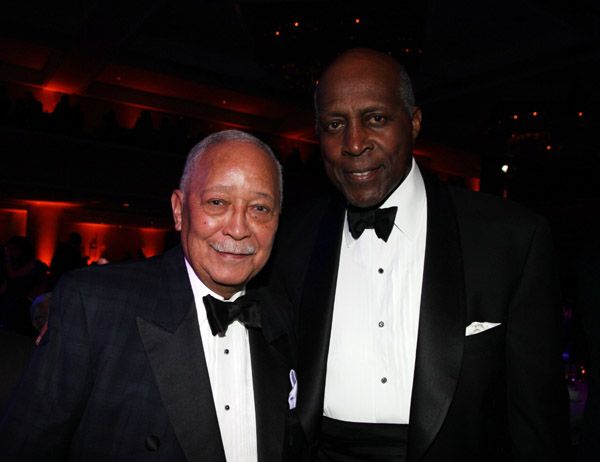 David Dinkins
, former Mayor of New York, and attorney and entrepreneur
Vernon Jordan
attend the
UNCF celebration for the 40th Anniversary
of "A Mind Is A Terrible Thing To Waste" campaign at The New York Marriott Marquis on March 3, 2011 in New York City. Jordan received the UNCF Lifetime Achievement Award at the gala.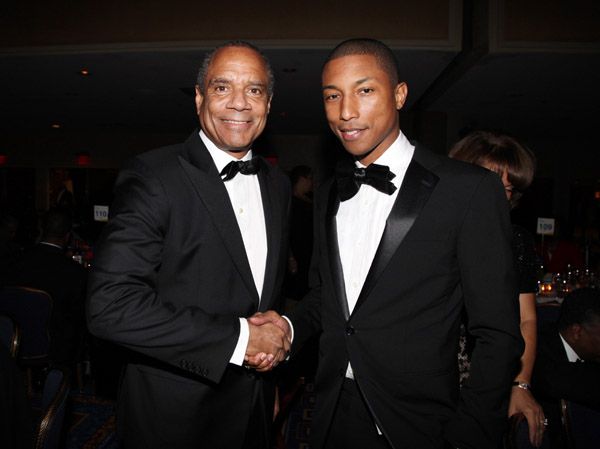 CEO and Chairman of American Express
Kenneth Chenault
and music producer, entrepreneur and recording artist
Pharrell Williams
attend the UNCF 40th Anniversary "A Mind Is" Gala. Gala co-chairs were
Tamara Harris Robinson
, Vice President of the Robinson Harris Foundation and
Mark Mason
, Chief Operating Officer & Managing Director of Citi Holdings.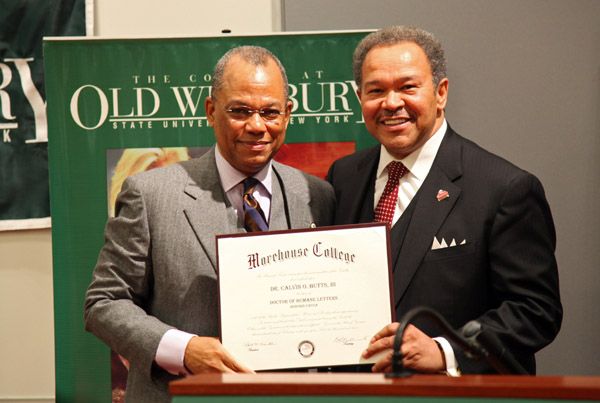 Dr. Calvin Butts III (L) is presented with an Honorary Doctorate from Morehouse College by Dr. Robert Franklin at the SUNY Global Center on March 2, 2011 in New York City.

On March 2, 2011 the President of SUNY College at Old Westbury,
Dr. Calvin O. Butts
, III received an honorary Doctorate of Humane Letters degree from Morehouse College during a celebratory reception hosted by SUNY College at Old Westbury and the Morehouse Manhattan Alumni Association. Dr. Calvin O. Butts, III was awarded this prestigious degree for his unyielding commitment to educational justice and economic empowerment within academia and the global community. In addition to his twelve years of leadership at Old Westbury, Dr. Butts is the pastor of Abyssinian Baptist Church in Harlem, and sits on the boards of Abyssinian Development Corporation, Youth On The Move, National Black Leadership Commission of AIDS, the American Red Cross of Greater New York, and the Levin Institute.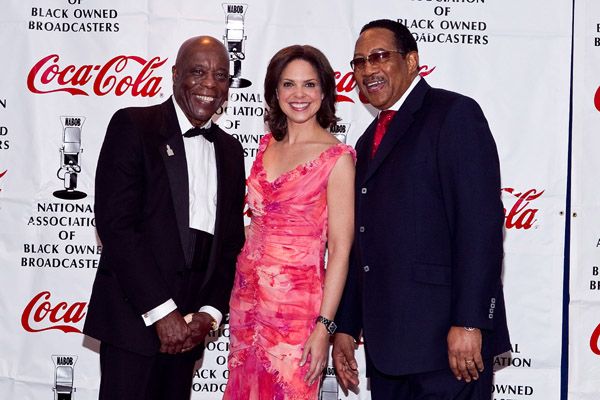 Honorees
Buddy Guy
,
Soledad O'Brien
and
Bobby Jones
at the 27th Annual National Association of Black Owned Broadcasters Communication Awards Dinner at Omni Shoreham Hotel on March 4, 2011 in Washington, DC.