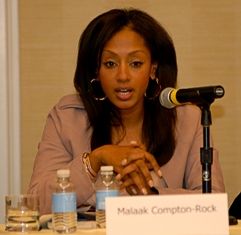 Second Annual Convening of the Black Women Donors' Action Group Taps the Power of Stories
BROOKLYN, NY — I, too, am a philanthropist! Evoking the spirit of change-making forebears, the
Black Women Donors' Action Group (BWDAG)
broadcast its mantra to inspire and mobilize Black women on April 6 during the
Women's Funding Network's
annual conference at the New York Marriott-Brooklyn Bridge. BWDAG members participated in a daylong series of workshops and panel discussions, which focused on philanthropy among Black women and the nuances of giving in the Black community. Launched in 2009, BWDAG is a global campaign to raise awareness, capacity and money for Black women and girls, their families and their communities. (In photo: Malaak Compton-Rock, founder and executive director of Angel Rock Project, shares her personal story on philanthropy during a panel discussion organized by the Black Women Donors' Action Group).
"This is our 2nd annual convening and it is amazing to see what we have accomplished in such a small amount of time," commented Deborah Richardson, executive vice president for the
National Center for Civil and Human Rights
and co-chair of the BWDAG Steering Committee. "Listening to this panel and hearing the stories of the attendees validates the wisdom, energy, resources and power that Black women bring to long-term change for our communities. Our group exemplifies inclusion within the philanthropic community. Together we are shining a light on the contributions of Black women as philanthropists locally, nationally and globally."
Morning and afternoon sessions centered on storytelling and engaged BWDAG members around crafting stories of giving that raise awareness about an unsung niche of donors, cultivate new networks of givers and, ultimately, catalyze a global movement in philanthropy.
Mia Herndon, executive director of Third Wave, Tracy Wilson-Mourning, founder and executive director of Honey Shine Mentoring Program, and Michele Martin, host of NPR's Tell Me More, engaging in conversation after the "Her-Story" panel discussion.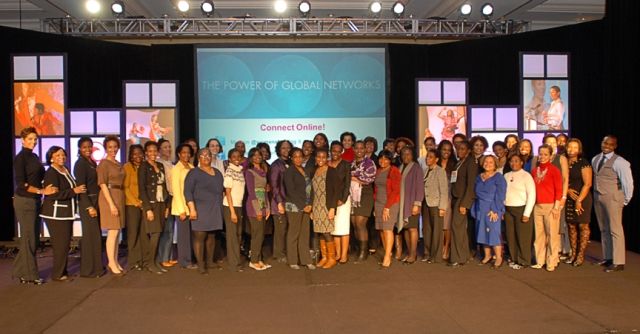 Group photo from Black Women Donors' Action Group convening in Brooklyn
The day culminated with a panel discussion titled "Her-Story: Black Women Philanthropists." Researcher C. Nicole Mason of NYU Wagner's
Women of Color Policy Network
opened the session with data on Black women. Michel Martin, host of National Public Radio's
Tell Me More
, moderated the panel that spotlighted individual stories of giving. Noted philanthropists composing the panel were Malaak Compton-Rock, Kimberly Myers-Hewlett, Gael Sylvia Pullen and Tracy Wilson-Mourning. Each panelist gave an inspiring account of her philanthropic journey and how she is working to improve the lives of women and girls in the United States and around the world.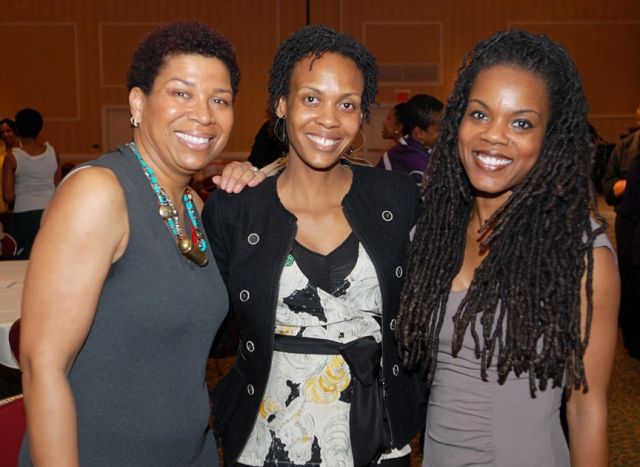 Michele Martin, host of NPR's Tell Me More, Shauné Zunzanyika, program officer at the Women's Funding Network and C. Nicole Mason, executive director of the Women of Color Policy Network, during the BWDAG convening in Brooklyn, NY.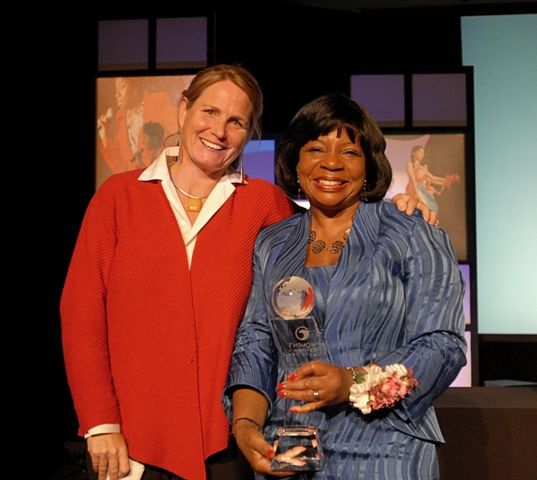 Anne Mosley, executive director of the Aspen Institute's Ascend Program and Ruby Bright, executive director of Women's Foundation for a Greater Memphis, BWDAG member and 2011 recipient of WFN's Changing the Face of Philanthropy Award.
BWDAG envisions a global movement that inspires a critical mass of women of African descent to fund and support the health, safety, economic and social development of their sisters. The mission of the campaign is to create long-term systemic change for Black women and girls, Black families and Black communities by unleashing the power of a social movement and ensuring Black women's authentic voice is heard throughout women's philanthropy worldwide.
Members of BWDAG are leading a multi-year, multi-phase philanthropic campaign built on an articulated case and strategies around education, participation, engagement and fundraising. The campaign educates potential donors and investment partners about the cause of Black women's philanthropy and amplifies the biographies of "herstorical" Black women philanthropists—such as Madame Tinubu, Milla Granson, Maggie Lena Walker, Mary McLeod Bethune and Oseola McCarty—as well as stories of contemporary Black women donors.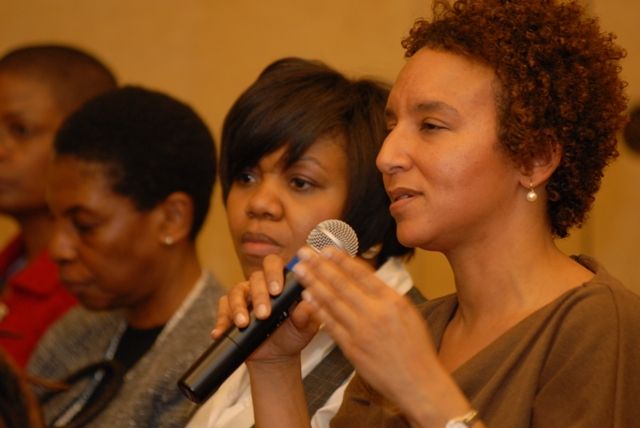 Sharon Toomer, president and CEO, Black and Brown News, Ltd. and Alandra Washington, deputy director, W.K. Kellogg Foundation, participants at the BWDAG convening.
Presently, BWDAG is inviting broader participation by Black women and organizations and raising dollars to support the global campaign.
The next BWDAG gathering
takes place August 10 in Minneapolis, in conjunction with the
Pan-African Women's Action Summit
. To learn more and become a part of BWDAG, contact Shauné Zunzanyika, program officer at the Women's Funding Network via email at
szunzanyika@womensfundingnetwork.org
or by phone at (415) 441-0706.
Story submitted by Valaida Fullwood
Described an "idea whisperer," Valaida brings a mix of unbridled imagination and a gift for harnessing wild ideas to her work as a writer, creative consultant and project strategist. She is a founding member of Charlotte's New Generation of African American Philanthropists and author of the forthcoming book "
Giving Back: A Tribute to Generations of African American Philanthropists
." On Twitter, follow @ValaidaF and @BlkGivesBackCLT.
Photo credit: Jon Wollenhaupt Photography