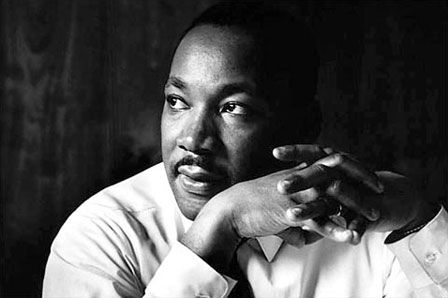 Here's your chance to share with the world how Dr. King has inspired you.
Chevrolet is launching a new online community where people can share the impact our nation's greatest civil rights leader has made on their lives. Be among the first to be featured on the site when it goes live in June! This online community is part of a larger effort being made by Chevrolet leading up to the unveiling of the MLK Memorial in Washington, DC this summer.
To get started, you can create submissions on the following suggested topics in the form of text, video, or photos:
"What is your dream?"
"What is the current state of human rights?"
"What's in the future for our youth?"
"How can we improve education?"
In addition, any type of original photos, videos, or artwork would be an excellent fit as well. Please submit your submissions via the website here:
http://bit.ly/hrZYJS
. The campaign, "The Table of Brotherhood," will include a variety of local events, discussions, and live video broadcasts from across the country. For more on the upcoming MLK Memorial dedication in Washington, DC this August, visit
HERE
.