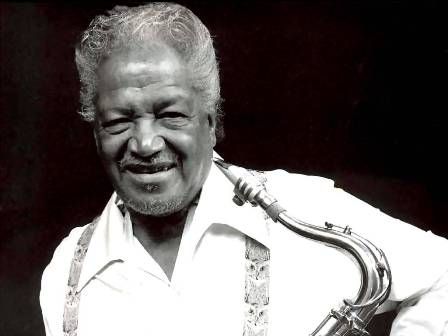 The Illinois Jacquet Foundation (IJF) is pleased to announce their upcoming gala, "Desert Winds, An Evening of Jazz" to be held Saturday, May 14th at the Musical Instrument Museum (MIM) located at 4725 E. Mayo Blvd in Phoenix, Arizona. The IJF is a nonprofit foundation created to preserve the extra-ordinary legacy of jazz musician, Illinois Jacquet, who is considered to be one of the most influential tenor saxophonists in the history of jazz music. His classic solo on "Flying Home" recorded with the Lionel Hampton Band catapulted Jacquet to international fame and the solo became more famous than the song itself. All saxophonists learned to play Jacquet's solo, every band recorded it, and people all over the world were humming this most famous solo in jazz history. Jacquet played with Lionel Hampton, Cab Calloway and Count Basie bands, and was the first jazz musician to serve a long-term residency at Harvard.
The foundation's primary focus is the education of young students in honor of Dr. Jacquet's desire to impart his knowledge and experience to young musicians, and to guide them on a path toward excellence while promoting the study and appreciation of jazz music.
During the past five years, IJF has presented The Illinois Jacquet Scholarship in Jazz Studies to young tenor saxophone students at The Juilliard School in New York. As IJF grows, it will continue to establish additional scholarships at more schools. Proceeds from the gala will help bring this scholarship program to the college students of Arizona, and will benefit the Ear Candy Foundation, a Phoenix-founded non-profit organization devoted to providing access to music education to Arizona children. Currently, Arizona ranks last in the United States in per person educational funding, and the arts programs have been the first programs to be eliminated from a school's curriculum. Ear Candy has created a sustainable solution to reverse the growing epidemic of musical program removal from Arizona's schools.
Beginning at 6pm, this exciting evening will consist of a silent auction, entertainment, food, and drink. Entertainment will include locals Ms. Sherry Petta, Ms. Margo Reed, Mr. Dennis Rowland, Savoy Hop Cat Dancers and a special performance by ASU Jazz standout student Mr. Jeremy Lappitt. Also included in the evening's events is a museum private tour for guests. Studio Vino, a local winery will be hosting a special signature wine that has been created especially for this event, and a flowing menu will consist of Cajun and Creole delights. Talking Stick Resort, Desert Ridge JW Marriot, and Homewood Suites of Scottsdale are all offering special discounted rates and packages for guests.
On the program for this event will be a special dedication ceremony that will include the daughter of Illinois Jacquet presenting MIM with one of her father's famous saxophones and other special items that exemplify the jazz musician's private collection. For reservations or more information please contact Two Gals Events at
http://www.twogalsevents.com/
, Melissa at 602-568-5313, or the Illinois Jacquet Foundation at 347-829-7054.