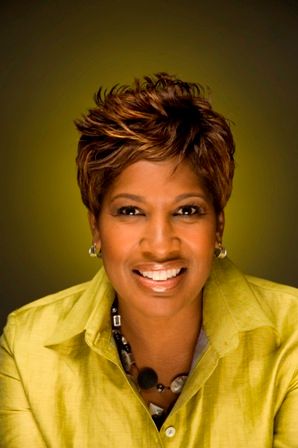 By Sandra C. Davis
Guest Contributor, BlackGivesBack.com
A true Insider uses their skill and/or knowledge to help uplift others. Lisa Brown Morton, President & CEO of
Nonprofit HR Solutions
, helps nonprofit organizations successfully recruit, employ, and manage their staff. With over 20 years of human resources experience for both nonprofit and for-profit organizations such as The Black Alliance for Educational Options, the American Diabetes Association, the American Association of Law Schools, Greenpeace and many others, Ms. Morton definitely knows the business of human resources. Lisa also founded the Nonprofit HR Solutions Scholarship Fund, dedicated to supporting limited-resourced nonprofit HR professionals and their organizations improve their human resources practices. Ms. Morton and her staff host the Nonprofit Human Resources Conference, the nation's only human resources conference serving the needs of nonprofit human resource professionals. For more information about this year's conference, visit
here
.
Read on to learn why Lisa is passionate about nonprofit HR, how to remain competitive in this tight job market and several nonprofit job search tips.
Why are you so passionate about nonprofit human resources?
Nonprofit organizations do absolutely phenomenal work! They serve those who many times would otherwise be overlooked. If I can help an organization strengthen its internal capacity so that it can better serve the community and those in need, then I think that's a perfect match. HR serves as a key partner in making sure an organization can deliver on its mission. We often don't look at HR that way but that's its primary role – to make sure that the employee and management of an organization can work in an environment that is healthy, free of organizational barriers, and able to deliver on its stated purpose. I can't think of any better work than that!
Helping nonprofits find and keep the best employees is your business, but would you also consider it philanthropy as well?
Not really. Human resources – when done well – is serious business that requires knowledge, skills and abilities that require honing and developing. Philanthropy is a different profession. I wouldn't pretend to understand how it works. What I do know is that it is critical to the lifeblood of any nonprofit organization – just as HR is. That's probably all that they share in common, though.
How should a nonprofit job seeker evaluate his/her compatibility with an organization?
Nonprofit jobseekers should first align their passions with the purpose of an organization. If you believe in gun control, working for the NRA would not be in alignment with your personal values. Because so much of nonprofit work is connected to mission, job seekers must feel they have some degree of compatibility with what an organization is all about if they are going to work with them. The other area of compatibility that needs to be explored is that of organizational culture. Connecting with an organization's workplace culture is as important as having the right skills to do the job. One without the other is not a recipe for success.
How should a nonprofit job seeker engage an organization before and after he/she submits a resume?
Before submitting a resume, a nonprofit job seeker should thoroughly research the organization. Know their mission, their work in the community, if they've won any awards or are recognized leaders in their areas of focus. This information should be incorporated in one's cover letter. By doing so, one conveys that they know what the organization is about, who it serves and its impact on the community. Volunteering with the organization is another way of getting a better perspective on how the organization works. It is also beneficial in that it will provide invaluable "inside" information about how the organization works on a day-to-day basis. After submitting one's resume, the job seeker should follow-up in writing and by phone, if necessary to convey interest in the position and the organization.
What are the top five skills/areas of expertise that nonprofit professionals should develop? What are the top five characteristics of successful nonprofit professionals?
That's not a cut and drive question. The nonprofit sector is rich with diversity in the types of professional opportunities that are available. Whether your professional interest is in accounting and finance, counseling, marketing, or IT, you can find a job in the sector. Many people believe the myth that everyone working in the sector is working in a homeless shelter or a soup kitchen. That's not at all the case. If you want to serve on the front lines, opportunities exist, but if you are also interested in serving on the "business" side of the sector, you can find a dynamic career there too. That being said, there are some characteristics that are commonly found in professionals attracted to working in the nonprofit sector. They often include: a strong sense of compassion, empathy for those who may be in need; a strong desire to serve others that may not result in personal profit; patience – nonprofit organizations frequently operate at a pace that is different than the for-profit sector; a willingness to work in environments that value collaboration and consensus-styled decision making, and; a willingness to work an environment that may be under-resourced (especially when compared with for-profit entities).
With such a tight job market and static salaries, what are the various forms of compensation and/or benefits a nonprofit professional should seek when negotiating a compensation package?
It's often said that nonprofit jobs don't pay top dollar. While there may be some truth to that, many nonprofits – especially those located in large metropolitan cities where they are competing with for-profit companies and government – must be competitive in their pay practices in order to attract and retain talented staff. Often times, nonprofits are willing to offer non-cash compensation such as scheduling flexibility, more generous annual leave policies; richer cost-sharing on health insurance premiums and similar benefits and more challenging work experiences in lieu of paying top dollar. If you are accepting a lower salary to move into a nonprofit job, ask for additional leave or a flexible work schedule. Chances are your request will be given serious consideration, especially if you bring strong talent/experience to the organization.
Should nonprofit professionals of color develop any special skills and/or brand themselves differently from their counterparts?
Not really. The biggest challenge for nonprofit professionals of color is the need for them to be visible. Many nonprofits are challenged with identifying professionals of color to fill their mid and senior management positions. Making yourself visible for career opportunities by volunteering, serving on nonprofit boards, and becoming donors is an excellent way for organizations to see you and know who you are.
About the Guest Contributor:
Sandra C. Davis is an award-winning marketing communications professional and passionate arts/ community advocate. Ms. Davis has successfully pitched national media outlets and created integrated marketing communications plans for the South Shore Drill Team, African Festival of the Arts, Dream for Kids, and the Metropolitan Board of the Chicago Urban League. Sandra is also a graduate of the Arts & Business Council of Chicago On Board nonprofit board governance training program, and now serves as a New Arts Forum Member (Junior Board Member) for Urban Gateways. Ms. Davis also serves as the Organizer (Chief Design Enthusiast) for the Chicago Design Meetup.