Star Jones, Heart Health Advocate; Rev. Al Sharpton, National Action Network; Melanie L. Campbell, President and CEO, The National Coalition; Kevin Parker, Capital Consulting Group and Event Committee Host Chair attend The National Coalition on Black Civic Participation's 35th Anniversary Gala in Washington, DC
The National Coalition Celebrates 35th Anniversary During Gala
A diverse selection of honorees reflected upon the significant accomplishments of The National Coalition on Black Civic Participation (The National Coalition) over the past 35 years and its impact on the number of Black elected officials during its Spirit of Democracy Awards Gala and 35th Anniversary Celebration on May 18, 2011 in Washington, DC.
The intergenerational gala was hosted by former New York prosecutor and TV personality Star Jones, and included a tribute to the late Dr. Ronald Walters, a renowned political scientist and a founder of The National Coalition. Long-time National Coalition events manager Ruby Pulliam was also recognized during the event. Guests included leaders from civil rights, government, labor, and the faith communities.
The gala honored five individuals as 2011 Spirit Award honorees that have demonstrated a commitment to creating balance in the democratic process and support The National Coalition's mission of making civic participation a cultural responsibility and tradition. They are: Dennis Van Roekel, president, National Education Association; Randi Weingarten, president, American Federation of Teachers; Yelberton Watkins, chief of staff, Congressman James Clyburn's Office; Wade Henderson, president and CEO, Leadership Conference on Civil & Human Rights; Minyon Moore, principal, Dewey Square Group; and Rev. Al Sharpton, president, National Action Network.
"Our esteemed honorees exemplify our theme of Leadership, Engagement, and Empowerment. Each of their remarks touched on issues ranging from the crisis in education to civil rights and the assault on labor unions," said Melanie L. Campbell, president and CEO of The National Coalition. "This year, the 35th anniversary of the organization, our audience left with a charge to get to work so we can keep moving forward instead of backward."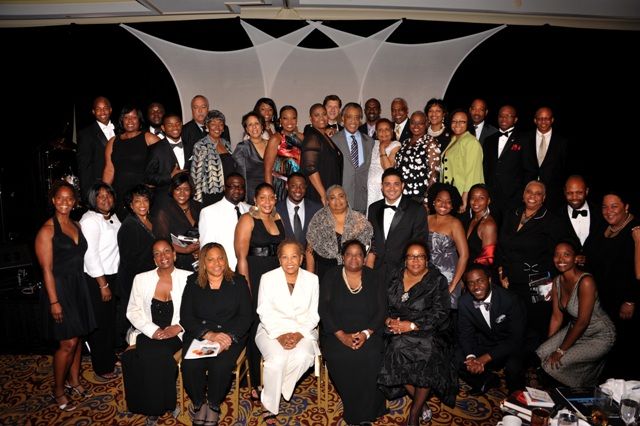 Kevin Parker, principal, Capital Consulting Group and 35th Anniversary Spirit Host Committee Chair shared, "In 1976, The National Coalition launched the first nationally coordinated coalition to register 15 million Black people to vote. Today we bear witness to the impact The National's Coalition's work has had on the number of elected officials in office. We have Black members of congress, mayors, and the election of the first African American president of the United States, President Barack Obama. Thank you for your dedication and commitment."
Title 35th Anniversary partners included AT&T and Verizon. For more information on The National Coalition, visit
http://www.ncbcp.org/
.
Source: Press Release/Photo Credit: CitiVisual, Inc