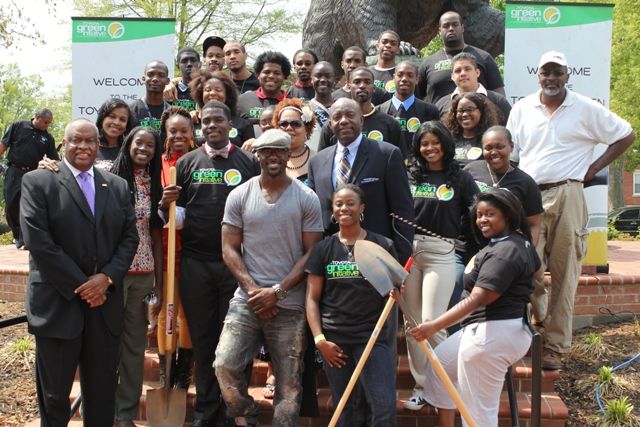 House of Payne actor Lance Gross (center), and Toyota Green Initiative coalition members plant trees at Livingston College in Salisbury, NC.
By Talitha Johnson, Contributor
BlackGivesBack Detroit
Toyota has something else to brag about, its green initiative. In honor of Arbor Day, a national observance encouraging tree planting and care, the company has planted more than $10,000 worth of trees earlier this month.
The trees were planted on the front lawn of Livingstone College, a Historically Black College and University, in Salisbury, NC. Actor Lance Gross, House of Payne, assisted with the tree planting.
The automotive company recently launched its "Toyota Green Initiative" to empower environmental non-profits, educators and HBCUs on the perks of embracing a sustainable lifestyle. For more information about the project, visit:
http://www.toyotagreen.com/
.