William Pickens, Boys & Girls Harbor Board member; Judge Edwin Padro, Harbor alumni; and Stephen Dannhauser, Chairman, Boys & Girls Harbor Board of Directors
By Akira Barclay
BlackGivesBack NY Contributor
On Friday, June 10, 2011 more than 400 donors, students, families and friends turned out to celebrate Boys & Girls Harbor's 19th Annual Salute to Achievement and the presentation of a Journey of a Dream. The event raised 1.3 million dollars, and proceeds will support Boys & Girls Harbor programs, including two new initiatives: Establishing a Boys & Girls Harbor Youth Orchestra in September 2011, and the enhancement of early childhood education efforts.
The evening was hosted by award winning NY1 anchor Cheryl Wills, and featured a special performance of Journey of a Dream, a wonderful multi-disciplinary collaboration featuring the renowned Silk Road Ensemble with Yo-Yo Ma and students of the Harbor Conservatory for the Performing Arts. The performance showcased music, dance and theater students of the Harbor Conservatory and poignantly conveyed the journey of a Harbor student to discover, develop, and aspire to excellence in pursuit of her/his dream for the future. The Silk Road Ensemble with internationally renowned cellist Yo-Yo Ma performed selections from their vast repertoire, and performed two shared pieces with Harbor musicians and dancers.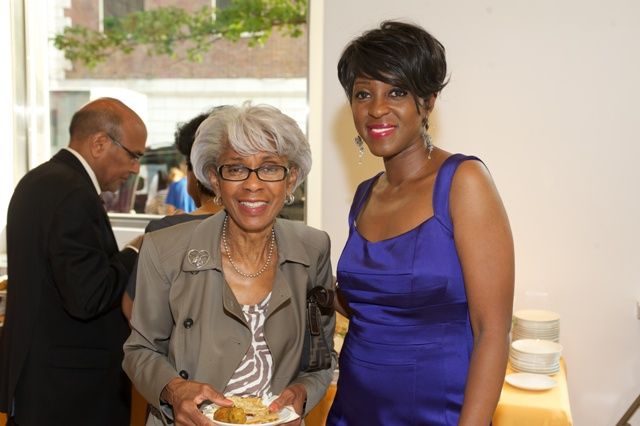 Dr. Marlene Klyvert and Cheryl Wills, award winning NY 1 Anchor
The evening's highlights included the posthumous presentation of the 2011 Anthony D. Duke Founder's Medal to Robert V. Tishman, in recognition of his visionary leadership, generosity and dedicated service as a long time member of the Harbor's Board of Directors. In May 2011, Boys & Girls Harbor received a generous bequest from the Estate of Robert V. Tishman, which will help enable the Harbor to become a premier education institution in East Harlem. Accepting on his behalf was Boys & Girls Harbor founder Anthony D. Duke.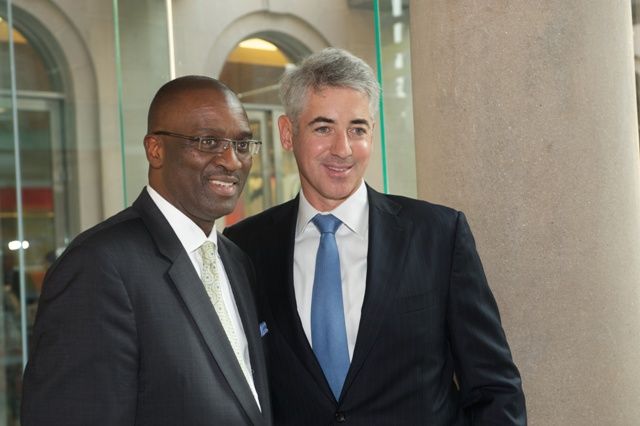 Dr. Thomas Howard, Boys & Girls Harbor Executive Director and William Ackman, President, Boys & Girls Harbor Board of Directors
The R. Lonnie Williams Award was presented to Don W. Mabrey, Jr. Given in the name of one of the Harbor's most beloved Executive Directors, the late R. Lonnie Williams, the award honors the recipient's support of and commitment to children and their education.
Special thanks for helping to make the evening's event a success must go to Harbor founder Anthony D. Duke, the Harbor Board of Directors, chaired by Stephen Dannhauser, as well as Karen and Bill Ackman, and Presenting Sponsor Pershing Square Management, LP.
From early childhood to college admittance, Boys & Girls Harbor has been a partner in the journey of thousands of children and young people since its inception in 1937, now serving more than 1,300 students annually through education, cultural enrichment and social services. Visit the website at
http://www.boysandgirlsharbor.net/
.