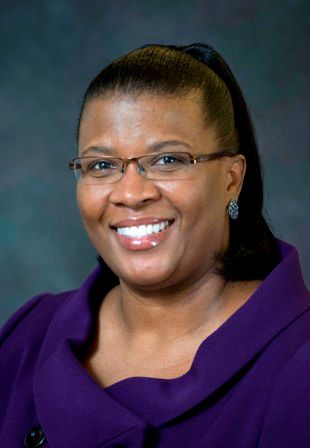 By Tokiwa T. Smith
San Francisco/Oakland Contributor
Science, technology, engineering and mathematics (STEM) education has become a national priority in recent years to ensure that our country remains competitive globally with 21st century technology. One focus of attention in STEM is the disparity among the number of African Americans who are receiving degrees in these fields. According to
Gifted Blacks in STEM
, a website dedicated to research on the academic success of African American students studying STEM disciplines at HBCUs, the number of minorities entering the engineering and technology workforce is quite limited. As minority populations continue to grow, increasing their participation in science and engineering will be critical to the health of our growing economy. President Obama has made STEM education a priority among underserved groups, with one of his key strategies being to expand STEM education and career opportunities for women and minorities.
Our latest Insider is one of the few African American heads of a STEM educational foundation: Jeniffer Harper-Taylor, President of the Siemens Foundation. The foundation provides more than $7 million annually in support of educational initiatives in the areas of science, technology, engineering and math in the United States. The Foundation's mission is based on the culture of innovation, research and educational support that is the hallmark of Siemens' U.S. companies and its parent company, Siemens AG.
As President, she oversees the Foundation's daily management and signature programs that support, recognize and encourage the scientists and engineers of tomorrow. One of these signature programs is the Siemens Competition, an annual event that recognizes remarkable talent early on, fostering individual growth for high school students who are willing to challenge themselves through science research.
A native of Atlanta, Georgia, Ms. Harper-Taylor has played an active role in various community organizations in her hometown, including the Atlanta chapter of Big Brothers Big Sisters, and membership in the NAACP and the National Urban League. Ms. Harper-Taylor is a graduate of Southern University in Baton Rouge, Louisiana, where she earned a Bachelor's degree in Liberal Arts. She is based at the Foundation's headquarters in Iselin, New Jersey.
Read on to learn how Ms. Harper-Taylor got her start in her career, her thoughts on HBCU's roles in preparing a pipeline for African American STEM professionals, and what the Siemens Foundation is doing to support tomorrow's STEM leaders.
How did you get your start in your career?
I was a communications major and started my career as a reporter for a local station in New York; then transitioned into a career in human resources. In human resources, I received an opportunity to meet with a variety of people. My human resources position transitioned me into my career with the Siemens Foundation. I was working with the Foundation on a program that wanted to transfer high school students from the Siemens Competition into future hires. I began as a program manager, and have since then progressed to my current role as President of the Siemens Foundation.
What are the biggest lessons you've learned in your career?
To be persistent in my goals - as an African American woman your persistence can be perceived as aggressive. I was persistent in the goals I wanted for my career, and wasn't deterred by what other people perceived it to be, and stayed focused throughout.
What advice do you have for someone pursuing a career in philanthropy and grant making?
It has to be something that you have a passion for. I couldn't imagine doing anything else because every day is an opportunity for me to impact someone. If you have a passion for it, you will excel in it; otherwise, it will be a responsibility where you just make a paycheck.
What is the impact that you've seen of your company's and foundation's outreach efforts in STEM education?
At the Siemens Foundation, we are able to touch students from grade school to graduate school. We want to reach underrepresented areas. Not just gender and ethnic background, but in geographical areas where STEM isn't emphasized. Working with partners such as Discovery Education, College Board and the National Science Teachers Association (NSTA), we are able to reach diverse populations through their network and resources. Through our relationship with Discovery Education, a huge amount of resources are sent to teachers and students on a digital platform. This type of impact is important for the United States to have that level of influence in STEM.
What is your favorite success story of the Siemens Foundation's initiatives?
A gentleman that participated in the Siemens Competition a few years ago was an African American male raised by his grandmother, who attended a math and science school. He excelled in both areas, and he had such a good heart, spirit and attitude about what he was doing. His project focused on diabetes research, an illness that affected his grandmother and other members of his family. He was the only African American student at that level of the competition and was a favorite among his peers. We were excited to give him that opportunity for exposure. His grandmother drove to New York to see him at the competition. At the same time as the competition, he was scheduled to take the SAT. He communicated his conflict to us and we were able to accommodate him so he could participate in the competition and take the SAT. He was not only concerned about the competition but about his future. He covered all aspects of his career and made sure he met his obligations. This student showed such strength in networking and relationship building.
As an HBCU alum, what in your opinion are HBCU's roles in training the pipeline for the future STEM workforce?
HBCU's should expose their students to STEM and the impact that it has on all students, not just their STEM majors. If we in the HBCU community gave more information to students about the opportunities in STEM, there would be more students interested in these fields. HBCU's need to take advantage of the resources and opportunities available to them because of the interest in having underrepresented minorities pursue STEM careers. All students need to be exposed because you never know where that path may lead you. I'm a HBCU alumnus that wasn't a STEM major, but now I have a career in STEM education.
What are honors and awards you have received or your most memorable moment in your career?
It is an honor to be able to do what I do and present a culmination of the year's work at the end of the Siemens Competition. Every year, the Siemens Competition national winners ring the New York Stock Exchange Bell that is broadcasted on a jumbo-tron in Times Square. I was also part of the White House Science Fair and had the opportunity to meet President Obama. I've done some work with Jeff Corwin of the Discovery Channel and Phillippe Cousteau, the grandson of Jacques Cousteau. I've met some interesting people that have the same desire to translate experiences into teachable moments.
Learn more about the Siemens Foundation by visiting
http://www.siemens-foundation.org/
.