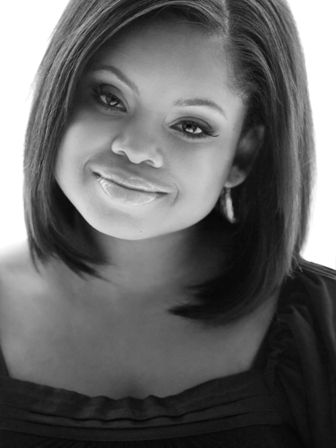 HIV/AIDS Activist Hydeia Broadbent Talks with BlackGivesBack
At birth, Hydeia Broadbent was abandoned at the University Medical Center of Southern Nevada in Las Vegas where Patricia and Loren Broadbent adopted her as an infant. Although her HIV condition was congenital, she was not diagnosed as HIV-positive with advancement to AIDS until age three. The prognosis was that she would not live past the age of five. Now at the age of 27, Hydeia spends her time spreading the message of HIV/AIDS awareness and prevention by promoting abstinence, safe-sex practices, and the initiative "Knowing Your HIV/AIDS Status."
"People think because I was born with HIV my story does not apply to them. Well this same disease I am living with is the same disease you can get if you don't know the HIV status of the person you are considering becoming sexually active with before hand, I ask people to use my testimony as a warning of what you don't want to go through."
Hydeia has appeared on many national television programs including Oprah, 20/20, Good Morning America, Weekly with Ed Gordon, and "A Conversation with Magic Johnson" on Nickelodeon. She has been featured in prominent publications including the New York Times, Teen People, Essence, YM, Ebony, Health Quest, Sister to Sister, POZ, National Geographic, Real Health, Seventeen, and Heart & Soul. Hydeia has also taken part in many of America's talk radio programs including, The Michael Eric Dyson Show, Russ Parr Morning Show, and The Tom Joyner Morning Show.
Not since Ryan White has a young person spoke out on an international level so passionately about having the virus. She is one of the few young activists to follow in his footsteps and speak out about being affected by the HIV/AIDS virus. Today on National HIV Testing Day, Hydeia shares with BlackGivesBack what led her to share her story around the world with others, highlights of her travels, and three things you can do today to stop the spread of HIV/AIDS:
You began your debut as an HIV/AIDS activist at the age of 6. How did your parents explain to you that you had the virus?
I always knew growing up I had AIDS. I would be in the doctors office with my parents discussing my medications or infections. My family would talk about AIDS at the dinner table, it was never a secret. I use the example of being a girl. Parents don't always sit girls down and talk about sensitive subjects, but at different stages when things happen to you in life, as girls we often ask a lot of questions. We've learned how to deal with things.
You're considered a pioneer as the first African American youth to speak up and speak out about the epidemic. As you travel the world sharing your story, what is one highlight that is the most memorable to you?
For me its not how many trips, but rather its about when a young person comes up to me and lets me know my story hit them. When these young people tell me they are moved to change their behavior, and the way they look at life, it gives me confirmation that my message is getting through to many of them. The overwhelming number of young people that have connected with my message is by far one of my greatest highlights.
What are 3 things someone can do today to help stop the spread of HIV/AIDS?
1.
Get tested! In order to be of any help to eradicating this epidemic, you must also know your own status.
2.
Educate yourself, then your family and friends. Don't be afraid to talk about HIV/AIDS in school, work, in your church or on Facebook and twitter pages. Post facts about HIV/AIDS on your social media sites. The biggest weapons we have against this disease are our voices.
3.
If you are sexually active go with your sexual partner to get tested for HIV. In fact, you and your partner should consider getting tested together before you ever become intimate. If you can't go with your partner to get tested, you should ask yourself is this the person you should be giving your body to!
Hydeia is constantly speaking about HIV/AIDS at colleges around the country, and advocates for HIV/AIDS prevention around the world. Her calendar of speaking engagements and appearances can be found at
http://www.hydeiabroadbent.com/
. You can follow and friend Hydeia at Twitter.com/hydeiabroadbent and Facebook.com/HydeiaBroadbentFan.