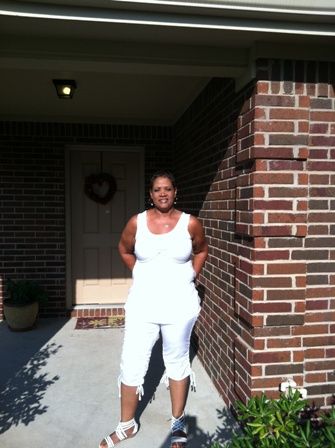 Dawn Granger experienced an early life of drugs, alcohol and prostitution, beginning at the age of 18. Now, she's on a mission to save other women. Our Dallas contributor shares her story.
By Froswa' Booker-Drew
BlackGivesBack Dallas
Dawn Granger was born in New Haven, Connecticut, and lived there until her teens when she moved to Los Angeles. Raised in a family of heavy drinkers, her early experience with alcohol and drugs was the beginning of a life of challenges.
While growing up, she struggled with self-esteem like many young women. "I'm here in a fast town, fast cars, fast girls and boys. The age of "gang bangers" was in full effect," she shared about her life in LA. Dawn recalls this time of being one of searching for love. An unhealthy combination of low self-esteem and drugs led her to ultimately meet a man that introduced her to prostitution. She shared, "All I wanted was to be loved. I thought he loved me. The man who introduced me to prostitution bought me a diamond ring even though I knew it was wrong. So you see, I didn't become a prostitute because I was strung out on drugs, I did it because I was strung out on a man."
Dawn racked up countless prostitution charges. With a lot of prayer and her mother's encouragement, she finally left him and began to get her life back to normal. She got married, had a son, then divorced, but her desire for drugs was still inside of her.
She shares, "I was just finishing Radiology School. My experience at UCLA provided me an opportunity to land a position at Children's Hospital School of Radiology. At that time they only chose 10 people a year. I wrote an essay and they chose me. I was on my way to becoming an x-ray technician. During school I started hanging out more, drinking, and snorting cocaine. By the time I graduated and became a licensed technician, I had found crack. I got my first x-ray job at a children's hospital in Long Beach. I need to tell you I could not pull it off. The disease had me in its grip. This is when I became a full-fledged crack head. I was no longer there for my son or family. The cat was out of the bag. I spent each day for the next 10 years finding ways and means to get more. My mother was there for me and my son during this time. She made sure my son was taken care of. His Dad did his part as well. They had to let me go. Hell, they had no choice. The disease of addiction did not give a damn about the fact that I had a son to raise. All throughout this nightmare I kept saying, I will be there when my son graduates."
On August 25, 2003, Dawn's life changed. "I gave up. I surrendered my life and turned it over to GOD. I will never forget. My son was getting ready to graduate from high school. I swore I would be there. A friend dropped me off at a rehab in Venice Beach, California. I had become homeless, and friends and family had said they were finished with me unless I got help. I was facing a 3 year prison sentence for not doing 100 hours of community service. By checking into rehab, they let me do the hours there. I stayed for 7 months. I did what I was told. I learned what was wrong with me. I started rebuilding my life step by step. Miracles started happening. I was fitting in. I was in awe of how people who suffered like me told the same stories and were able to rebuild their lives. They all were successful by remaining abstinent from all mind-altering substances. I went on to college to study addiction."
Dawn's life changed once again in 2008 during a visit to Dallas, Texas to visit a family member for her birthday. "I saw the opportunity to obtain a home. I went back to California and began packing." She decided to move to Dallas and opened The Miracle House Foundation. The Miracle House is an emergency and transitional housing facility for women who are homeless with psychiatric diagnoses and substance addiction. The agency serviced 14 women in 2009, and in 2010, 62 women were assisted and 6 were placed in permanent supportive housing. This year, the agency estimates they will serve over 100 women. "My holistic hands on approach with women gives me the opportunity to meet the women where they are in their lives. Through community linkages, we are able to be the vessel that leads to a "Miracle"."
Dawn goes on to share, "When working with the women at Miracle House, I get to tell them that I know they love their children. Just because you were on drugs and did the things you did, it doesn't mean you don't love your family. The disease of addiction didn't allow you to be the mother you wanted to be. Today you can."
The organization is seeking assistance to locate properties around Texas to open similar facilities for women due to the lack of housing for women dealing with these issues. Their wish list includes a huge backyard that they wish to turn into "Miracle Park." With the right landscaping, it could be a place of tranquility. Help is needed to purchase bricks and other supplies. To learn more, contact Dawn at
themiraclehouse.granger@gmail.com
.