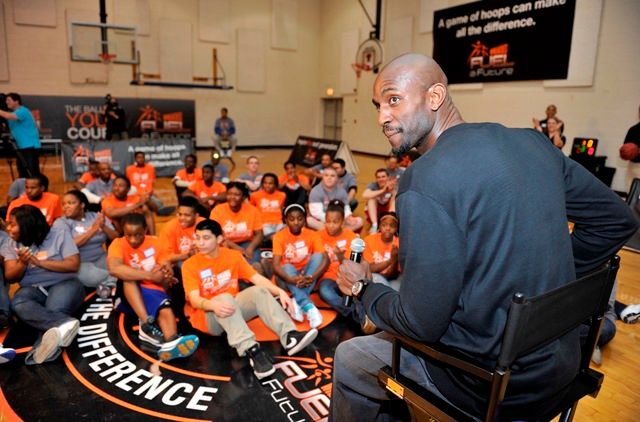 Pledge to get involved and enter for your chance to win an autographed Celtics jersey and basketball by Kevin Garnett
Add the power of your voice to the Wheaties "FUEL a Future" pledge campaign and help reach the goal of 40,000 pledges. Wheaties "FUEL a Future" encourages any adult to pledge online to play one game of basketball with a child in their family or community at
www.FuelaFuture.com
. In return, Wheaties FUEL will donate $1 per pledge to Boys & Girls Clubs of America. In addition to a guaranteed $50,000 donation to Boys & Girls Clubs, Wheaties Fuel will donate up to $40,000 more based on pledges. This new campaign, supported by basketball star Kevin Garnett, is designed to empower parents and other mentors to develop the next generation of champions through sports. Because of his support for Fuel a Future, Kevin Garnett autographed a Celtics jersey and basketball which we are giving away to help us raise awareness of the campaign.
To enter the giveaway, visit
www.FuelaFuture.com
and pledge to spend time with a child in your community. Then, report back in the comments section attached to this post with contact information, or send an email to blackgivesback[at]gmail.com with "Fuel A Future" in the subject line. We'll select a winner on Saturday, June 11, 2011. Good luck and thanks for helping Fuel a Future!