Industry Titans Sign On To Support New York City's Minority Males
New York, NY (June 1, 2011) – As the grim statistics surrounding the educational and employment prospects of African American and Latino males continue to plague urban communities, the New York Urban League (NYUL) has announced the creation of its first ever Young Men's Empowerment Day scheduled for Friday, June 10, 2011.
The event follows on the heels of the organization's successful second annual Girls Empowerment Day held in early May to much acclaim. More than 150 girls received career inspiration and shadowed prominent executives at some of New York's most prestigious corporations.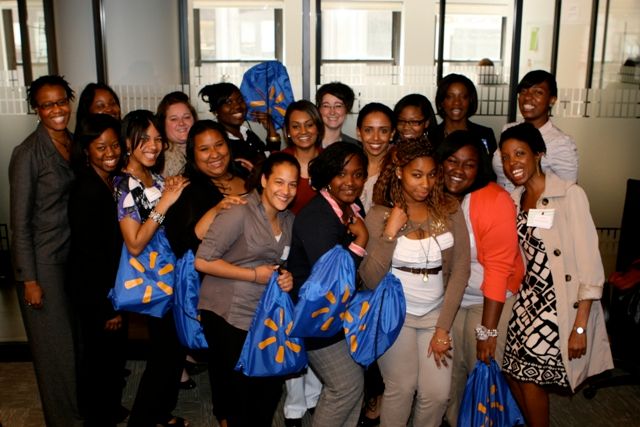 Arva Rice (left) President & CEO of the New York Urban League with young ladies at the Girls Empowerment Day last month in New York City. Rice shared about the event, "Despite major advances in education, women continue to lag behind men economically. It is incumbent upon us to motivate our young women to shatter the glass ceiling -- not just for themselves and their families but their communities and future generations as well."
The goal of Young Men's Empowerment Day is to present young men with access to positive male role models that can provide inspiration and advice to help them maximize their potential for success in both academic and career aspirations. The day will begin at Clearview Cinemas, where the students will be segmented into groups of 10 based on their career interests and sent to spend the day with executives at Emmis Communications, WNBC, New York Daily News, New York Police Department, The New York Times, Con Ed, Black Entertainment Television, Interpublic, Black Enterprise magazine and Google. The groups will reconvene at The New York Times Building where they will participate in break-out sessions to share what they've learned during the day and how they will leverage the advice in their everyday lives.
The NYUL believes that community led initiatives like this are critical in changing the trajectory of young men in underserved communities. With increased high school drop-out rates and diminished opportunities for those with high school diplomas, young men of color face many obstacles. According to a recent report by the Community Service Society of New York, the rate of unemployment for African American men between the ages of 16-24 was 33.5 percent for the period of January 2009 through June 2010.
"They are our city's greatest source of untapped potential. With proper guidance, they can excel and prosper in the face of daunting societal challenges and diminished expectations," said Arva Rice, President and CEO of the NYUL. "That is exactly why we're launching our first Young Men's Empowerment Day -- to give young black males direct access to successful area businessmen who have not let anything prevent them from achieving their goals."
Young Men's Empowerment Day is one of two NYUL-sponsored events envisioned to motivate local area youth to stay on the right track to educational achievement and economic prosperity.
In honor of the day, the NYUL is also calling upon the general public to take the following actions to help young men in their lives seize control of their destiny and excel in adulthood:
Take a young man in your life to lunch or dinner and talk to him about your career path, and ask about what he wants to do when he reaches adulthood.
Ask your employer if they have a summer internship or job shadowing program and volunteer to help them create one if they do not.
Stop procrastinating and become a mentor or volunteer. Find a mentoring organization near you through Susan Taylor's National Cares Mentoring Movement
,
http://www.caresmentoring.org/
.
Encourage young men to participate in productive activities – sports, after school programs, local YMCAs or Parks Department activities.
Contribute to programs that support young men.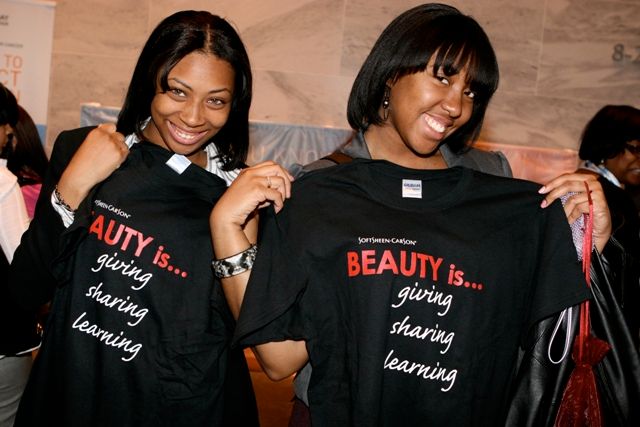 Participants from NYUL's second annual STRONGER: Girls Empowerment Day
About NYUL
: The New York Urban League was founded by a group of prominent New Yorkers concerned with the poor state of blacks migrating to New York City from the south. From its inception it provided employment and connections for migrating blacks bridging the adjustment from the agricultural/rural life to the industrial urban center. Each decade following, "The League" provided critical services such as emergency aid for the unemployed during the Great Depression; formed the Committee for Interracial Voluntary Hospitals to provide care and work in local hospitals; negotiated the opening of employment for blacks in the airline, brewing, and baking industries; created "Street Academies" which became a national model for high school students; published the first State of Black New York report; and created its signature events including the Frederick Douglass Dinner, Whitney M. Young Jr. Classic, and Champion of Diversity Breakfast among many other milestones.