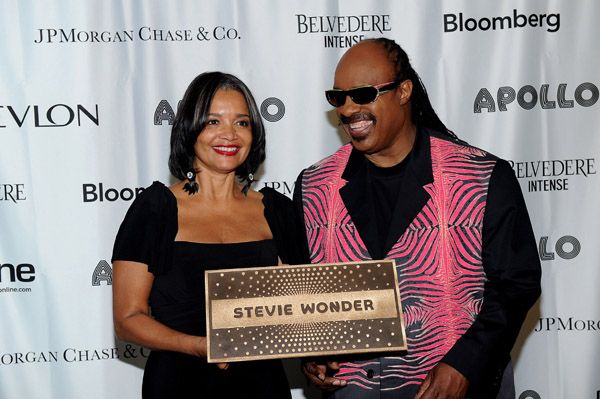 Apollo Theater Foundation president Jonelle Procope presents musician Stevie Wonder with his Walk of Fame plaque at the 2011 Apollo Theater Spring Gala at The Apollo Theater on June 13, 2011 in New York City.
IBM Senior Vice President Rod Adkins celebrates the 100th anniversary of IBM's founding with students from KIPP DC College Preparatory school in Washington, DC on June 15, 2011. Adkins along with IBM executives, employees, and leaders from the Smithsonian National Museum of African American History and Culture (NMAAHC) developed personal stories of innovation, service and heritage for the museum's interactive and virtual National Memory Book Exhibit.
The commemoration featured interactive classroom discussions and a pep rally. Adkins highlighted the importance of science, technology, engineering and math education among minority students stating:
"America's shifting demographics make it especially important that we encourage minority students to pursue science and engineering education. Today, 43 percent of school-age children are of African American, Latino or Native American descent. Yet of more than 70,000 U.S. engineering bachelor's degrees in 2009, less than 13 percent were awarded to under-represented minorities, according to the National Action Council for Minorities in Engineering. If the U.S. is to remain competitive in a global economy, we will need to reconcile these opposing trends. We are elated to join together with the NMAAHC and KIPP DC College Preparatory to celebrate IBM's 100th anniversary and to inspire the next generation of innovators."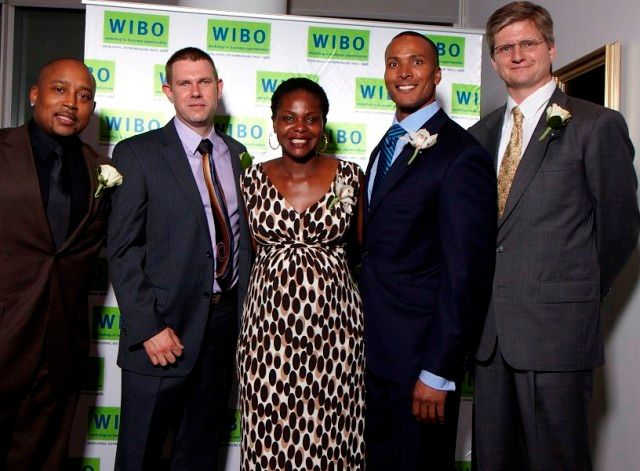 Workshop in Business Opportunities (
WIBO
), a New York City-based nonprofit organization that provides business skills and training for entrepreneurs, honored three prominent New York businesses for their business success and contributions to under-served communities at its 45th Anniversary Celebration and awards ceremony. Held at The Ailey Studios in Manhattan, the event recognized Queens native Daymond John, star of ABC's hit show Shark Tank and the brain behind iconic fashion brand FUBU; Stroock & Stroock & Lavan LLP, a multi-national law firm which provides extensive pro-bono services; and 2008 WIBO alumnus Brendan Lally, founder of IRL Systems, Inc., a top New York City fire alarm and security service provider. "It was a pleasure to recognize such accomplished and inspiring champions of entrepreneurship," said Amini Kajunju, Executive Director of WIBO. "Having these three examples of business excellence in our midst inspires our members to fully embrace their journey in running their own businesses." In photo: Daymond John, Brendan Lally, Amini Kajunju, Mike Woods and Kevin Curnin.
Photo credit: Eric Wolfe