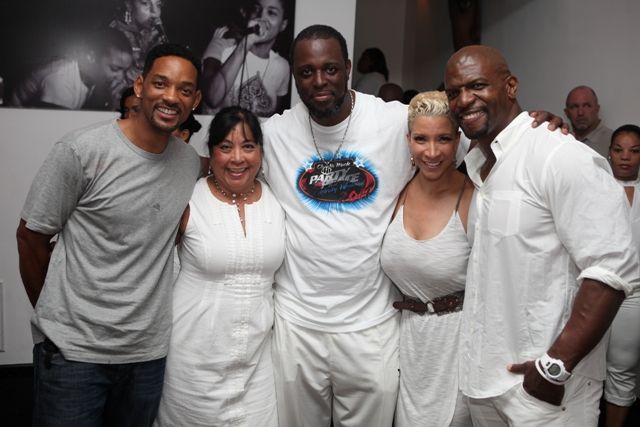 Will Smith, Guest, Charles "Charlie Mack" Alston, and Rebecca and Terry Crews attend the 8th Annual Charlie Mack Party 4 Peace Weekend on July 22-24, 2011 in Philadelphia, PA.
Charles "Charlie Mack" Alston, a respected and seasoned entertainment and sports industry insider, brought Hollywood to Philadelphia with his
8th Annual Charlie Mack Party 4 Peace Celebrity Weekend
. In conjunction with Keystone Mercy, a portion of the weekend's proceeds benefited the Charlie Mack Cares Center. The weekend of events attracted many stars from Will Smith to Tyrese Gibson, and a host of actors and athletes including Michael Vick, Raheem Brock, and Rasheed Wallace, along with entertainment figures and music heavy-hitters such as Kenny Gamble and Rodney Jerkins.
Events included a private welcome dinner on Friday, July 22nd with celebrities such as Allen Payne, Jill Marie Jones, Elise Neal, and Affion Crockett; a "Good Will" tour visiting juvenile detention centers speaking to incarcerated teens, a ribbon cutting opening of the Bible Way Playground, a Healthy Hoops event, asthma screenings, the world premiere of the film "Streets," and a visit to the Charlie Mack Cares Center. The center's building purchase was funded by Will and Jada Pinkett Smith.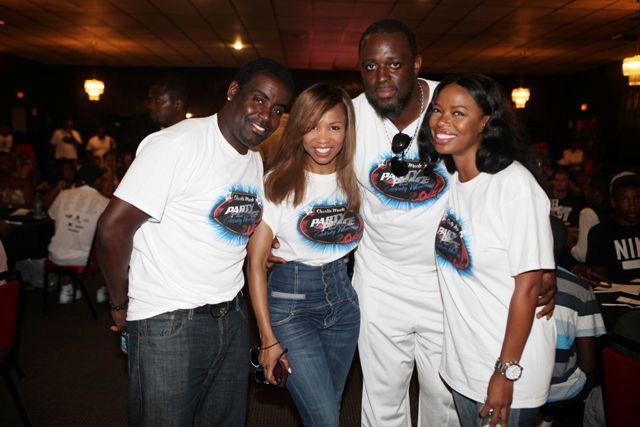 (Second from left) Actress Elise Neal, Charlie Mack and Jill Marie Jones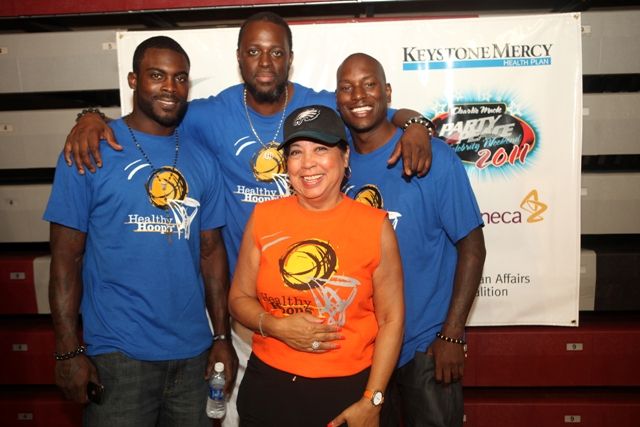 Michael Vick, Charlie Mack, Tyrese Gibson, and Maria Battle of Keystone Mercy at the Healthy Hoops event.
A panel discussion featuring Terry and Rebecca Crews, Bresha Webb, Tocarra Jones and Allen Payne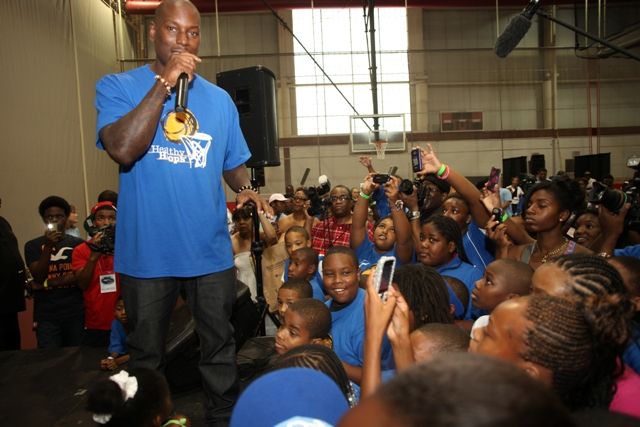 Tyrese Gibson with youth at the Healthy Hoops event.
Another highlight was the Charlie Mack Talented Teens competition, a platform showcase for teens from Philadelphia and surrounding areas where they had the opportunity to perform for super producer Rodney "Darkchild" Jerkins, singer/songwriter Kalenna of Diddy's Dirty Money, iForTalent CEO Amber Noble, and TV One's Ultimate Merger star Tocarra Jones. BET's 106 & Park host Terrence J emceed the event and America's Best Dance Crew's Iconic Boys gave fans an energetic performance with recording artist Lil' Mama.
Mack gave the talent competition attendees the ultimate surprise when he introduced Will Smith. Smith remained for the duration of the competition offering words of encouragement and wisdom to young and old. Another highlight of the evening was Smith increasing the scholarship award amounts to the competition winners to total $15,000.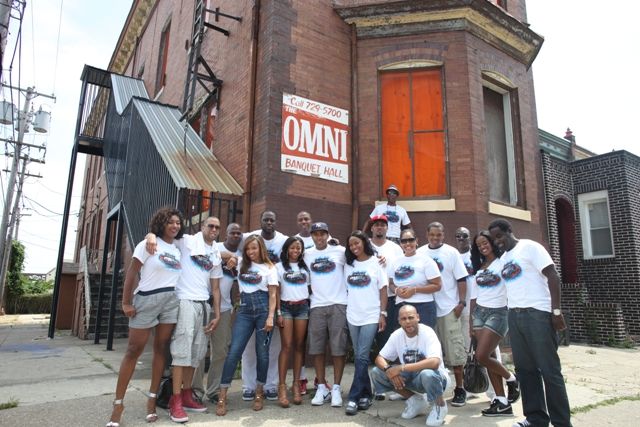 To learn more, visit the website at
http://www.charliemacksparty4peacecelebrityweekend.com/
.
Source: Press release/Photo Credit: Whitney Thomas
CHARITY ADVERTISEMENT