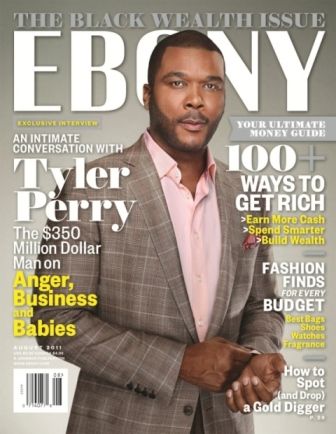 Black giving makes the spotlight in Ebony magazine's latest special edition featuring actor, director, and philanthropist Tyler Perry. The Black Wealth Issue, available now, includes the special report 'State of Black Wealth in America,' along with articles on where wealthy African Americans live, interviews with corporate and financial leaders including Citigroup chair Richard Parsons, buying black, and my personal favorite, "Where Wealthy Blacks Give..." that features my giving circle, the
Black Benefactors
!
In the article, senior editor Kevin Chappell provides a history of black giving, how and where we give, and the power of pooling dollars as a way to have a philanthropic impact. To date, my giving circle has granted nearly $10,000 to local organizations that serve African American children, youth and families in the Washington, DC region. We pool our dollars, and then decide where to give our dollars away. Not only do we provide grants, but we donate our time and talent as well. Giving circles are growing in popularity across the nation in the black community as a way to give back.
I launched the Black Benefactors a few months after I created this blog in 2007, so I'm deeply honored to be featured in one of the premier publications for African Americans - especially sharing the issue with Sheila Johnson, one of my favorite philanthropists. You can learn more about my giving circle at
www.blackbenefactors.org
and at an upcoming event that will be announced soon. So pick up your copy today. Thank you Ebony magazine!
Yours in giving,
Tracey