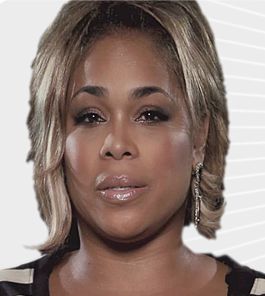 July is African American Bone Marrow Awareness Month
Tionne "T-Boz" Watkins rose to fame as an actress, singer and member of the popular 90s musical group TLC – all while quietly battling sickle cell disease. Now, she is lending her famous voice to encourage people, especially those in the African American community, to join the Be The Match Registry® as potential bone marrow donors.
"As a person with sickle cell disease and an advocate for everyone fighting this disease, I was naturally drawn to Be The Match," Watkins said. "Unfortunately, myths about bone marrow donation keep many people from joining the Be The Match Registry and potentially saving a life. That is why I am passionate about encouraging everyone to learn the facts about bone marrow donation through these PSAs. We need more African Americans to step up."
A bone marrow transplant can be a cure for someone with sickle cell disease or other illnesses like leukemia and lymphoma. Most patients who need transplants do not have a match in their family and depend on the Be The Match Registry to find a match. Many African Americans and other minorities can't find marrow donors – like Imani Cornelius, of Minneapolis. Imani was recently diagnosed with myelodysplastic syndrome (MDS) and her only hope for a cure is a bone marrow transplant. Her doctors continue to search the Be The Match Registry for a matching donor, but that search has not been easy as Imani is biracial.
Right now, the chance of finding a match on the Be The Match Registry is close to 93 percent for Caucasians, but for African Americans and other minorities, the chances can be as low as 66 percent. The tissue types used for matching patients with donors are inherited, so patients are most likely to find a match within their own racial or ethnic heritage. There are 9 million people on the Be The Match Registry, but only 7 percent are African American. To learn more about Be The Match and view the PSA, visit
http://www.marrow.org/
.
Source: Be The Match