Neil Phillips, Visible Men Founder & Executive Director (center) with (L to R) Romone Penny, Ernst & Young and Visible Men Advisory Board Member; William Jawando, White House, Department of Education; and Johnathan and Adam Holland, Founders, AJ's Hawaiian Iceez, 2011 Black Enterprise Youth Entrepreneurs Award recipients and first youth donors to Visible Men, attend the organization's' Golf and Giving' fundraiser on June 17, 2011 in Potomac, Maryland.
On June 17, 2011, Visible Men, a national success network for black boys and men, hosted 'Golf and Giving,' a fundraiser in conjunction with the U.S. Open at the home of John and Joan Vassos in Potomac, Maryland. Many came out to support the worthy cause that raised over $20,000 to support their Silver Spring, Maryland after school program along with several workshops and a new partnership in southwest Florida that will be announced soon.
Neil Phillips, Founder and Executive Director of Visible Men created the organization on the belief that the success stories of the black male experience in the United States is drastically under told. This combined with statistical evidence that the crisis among black male youth is reaching a humanitarian crisis, inspired Neil to create Visible Men. He is determined to share the success principles, narratives, and resiliency models that have allowed many successful black men to go on to thrive with young black boys in desperate need of positive role modeling and inspiration. A highlight of the event was a video produced by Visible Men that brought attention to the alarming school drop out rate among black males, and the presentation of a portrait given to the founder held by Johnathan & Adam Holland, Founders of
AJ's Hawaiian Iceez
and 2011 Black Enterprise Youth Entrepreneurs Award recipients in the above photo.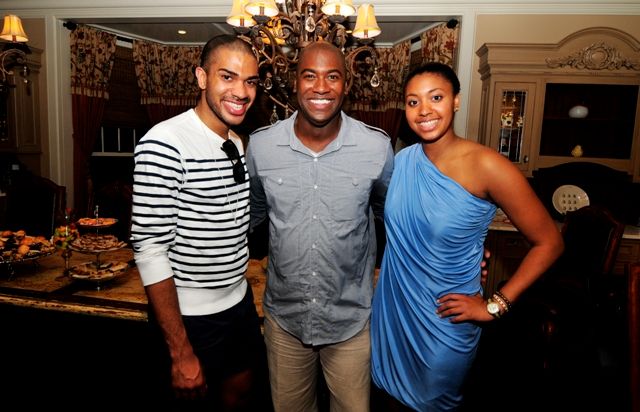 Neil Phillips (center) with guests.
Shannon Rohrer Phillips, Associate Director of Visible Men (right) with guests.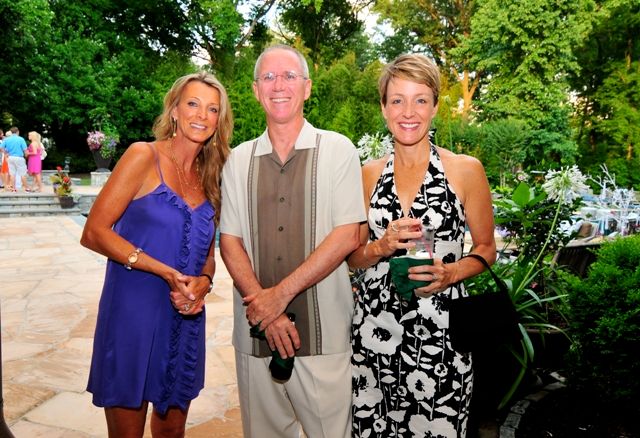 Event host Joan Vassos (left) with guests Cal and Jack Daggitt of Bethesda.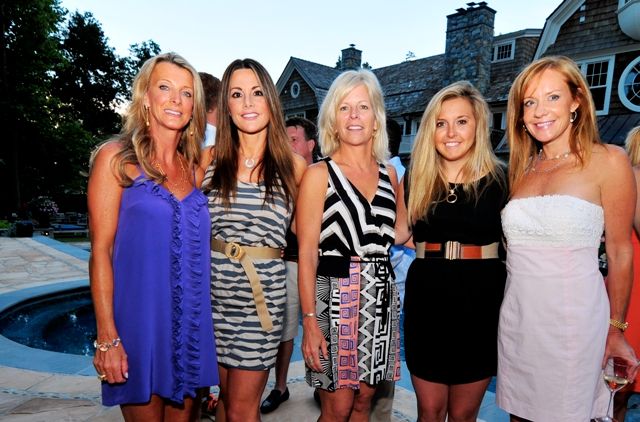 Among the guests in attendance were sports personalities David Feldman of Fox5, Dan Hellie of NBC4, Steven Sands of the Golf Channel, Steve Buckhantz of Comcast, and Dustin Johnson, PGA Golfer. Founder Neil Phillips shared, "The night was an excellent illustration of our charge: to unite individuals and organizations from diverse backgrounds that are committed to helping empower young African American males. We believe in modeling positive partnerships, positive messages, and positive outcomes."
Visible Men encourages African American males to become role models through their
Success Network
for black boys throughout the nation. Learn more about the network, the organization's inVision Project and their speaking presentations for schools, organizations and corporate groups by visiting
www.visiblemen.org
. Also, join them on
Facebook
and follow on Twitter at
www.twitter.com/visiblemen
.
Photo credit: Yacouba Tanou/ YTanou Photography,
http://www.yacoubatanou.com/