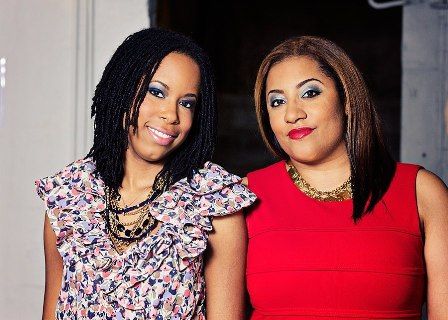 By Talitha Johnson, Contributor
BlackGivesBack.com
Two budding young professionals have joined forces to create StreetFood Artistry, an inaugural festival celebrating street food and art in Chicago. The event will take place August 14 at Galleria Marchetti (825 W. Erie Street).
The festivities will spotlight cuisine from Chicago's eclectic street food scene including pop-up restaurants, street-inspired dishes, gourmet food trucks and old fashioned food carts. It will also feature live entertainment, cooking demonstrations, food tastings, an ice cream social, Chicago street art and a silent auction benefiting three area non-profits: Common Threads, Chicago Street Musicians and The University of Chicago Charter School.
"Chicago has become a desired culinary destination. This event will certainly attract masses from both the culinary and art worlds. Our endeavors will not only provide entertainment, but serve as a vehicle to give back and build our communities," said Alicia August-Wright (right), co-founder of StreetFood Artistry.
Patrons can look forward to "Macy's Chefs a Go-Go" tour, which is slated to host appearances and live cooking demonstrations from celebrity chefs such as Takashi Yagihashi. A bevy of delectable eateries – Hubbard Inn, Fish Bar, cibo matto, e.leaven Food Company and Sweet Ride – are preparing to serve patrons with bite size meals.
During the one-day festival, fine art and fashion photographer Geraldine Rodriguez will conduct an interactive, live photo shoot. Attendees will have access to an art exhibit held at Three Peas Art Lounge. There will be several live musical performances from the likes of Chicago Street Musicians, Soul People, H2O Soul and M.A.D.D. Rhythms.
"We are thrilled at the opportunity to unite Chicago's food influencers and art aficionados. StreetFood Artistry provides a platform for people to gain insight on street food cuisine, cooking techniques and new exploits in the culinary world," said Patrice Perkins, Co-Founder, StreetFood Artistry.
Admission for adults is $40, and $20 for children ages 6-13, kids ages 6 and under are free. VIP tickets are $70. To purchase tickets online, visit:
www.streetfoodartistrychicago.com
.