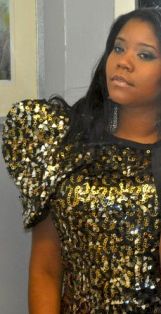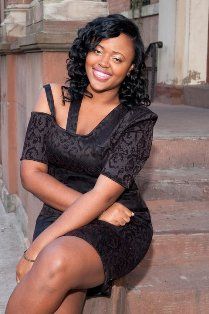 Fashion editor/handbag designer Eboyné Jackson and fashion designer Gwen Beloti
The passion of two women, the luxury of one dress and the difference for thousands. Those are the ingredients behind Design the Dream (DTD), philanthropic fashion collaboration between fashion designer,
Gwen Beloti
, and fashion editor/handbag designer, Eboyné Jackson. Following their own dreams, Gwen and Eboyné have joined forces to create a luxurious dress to raise money for those less fortunate. "I had the opportunity to go to Africa and witness the brilliance and denigration of a rich nation. I saw some of the greatest depths of poverty there. No one should ever have to live like that, especially in a country that is so plentiful in national resources. I have also been a fan of the Gwen Beloti brand since my early days as a fashion editor/writer. So to work alongside Gwen to make the lives of those children and possibly even their families better, was not only the right thing to do, but also a dream come true," Eboyné states.
Meshing high fashion and social action, DTD began as a small spark of genius between the fashionistas, who have always wanted to work together. On her trip to Africa, Eboyné found inspiration through her interactions with children; children who have so little but live life to the fullest. Gwen, as a Brooklyn native and artist, has always drawn inspiration from those around her, combining fashion with charity.
Both Gwen and Eboyné are passionate beyond measure about this collaboration and project. In keeping with the goal of DTD, these two women want to do their part in helping those in need. Their mission throughout Design the Dream is to bring awareness to their prospective charity affiliations, Little Dresses for Africa and Adonai Partners.
They're also delighted to have other industry professionals and celebrities in support of the movement. The first face to represent DTD's campaign/movement is none other than lyricist, actress and spoken word artist, Amanda Seales, formerly known as Amanda Diva. As a singer, DJ, painter, poet, media personality and culture critic, Amanda is a true Renaissance woman. She successfully made a career out of creating quality work rooted in class, humor and hip-hop. Amanda has been the face of hip-hop on MTV2, interviewing many relevant R&B artists, was in the musical group Floetry, and has been a poetic lyricist on Def Jam Poetry. "I am honored to be a part of the Design the Dream campaign. I knew right away that it was definitely a cause I would support. I also LOVE Gwen's work! It is the perfect combo of feminine and fly, sexy and subtle," Amanda says.
The exclusive DTD piece will be available for purchase on SmashingDarling (smashingdarling.com), and select boutiques in NYC. The dress will also debut in Gwen Beloti's spring 2012 collection, along with a luxury handbag from Daughter of Zion by Eboyné Jackson.
For more information on these entities please visit: gwenbeloti.com, amandadiva.com, littledressesforafrica.com, and adonaipartners.com.