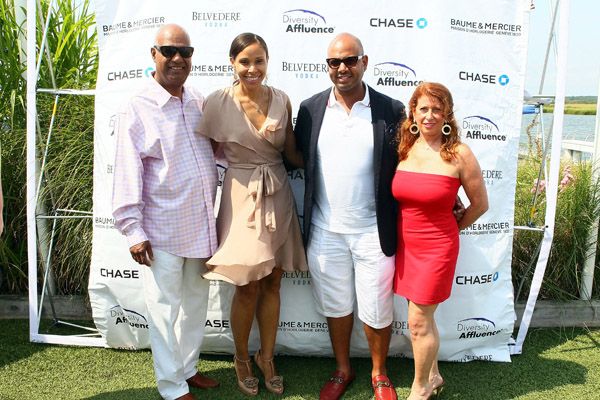 Noel Hankin, Honorees Madeline Nelson-Small and Emil Wilbekin, and Andrea Hoffman attend the 2nd annual Diversity Affluence brunch at Dockers Waterside Restaurant & Marina on August 21, 2011 in East Quogue, New York.
By Akira Barclay, Contributor
BlackGivesBack.com
More than 120 guests attended the 2nd annual Diversity Affluence Brunch in the Hamptons on Sunday, August 21st, which honored a trio of media and entertainment pioneers. The invitation only event was created by Diversity Affluence, the New York-based consultancy specializing in diversity marketing communication, research and business development. This year's brunch was presented by JPMorgan Chase, Belvedere (the world's first luxury vodka), agency network Draftfcb, and jeweler Baume & Mercier, to celebrate individuals who have achieved success as a minority or who have advanced the diversity agenda in America.
This year's honorees were Madeline Nelson-Small, Chair of the Board of the Foundation for the Advancement of Women Now (FFAWN.org) and Senior VP of Artist and Label Relations at Sony Music Entertainment; Emil Wilbekin, Managing Editor of Essence.com; and Keith Clinkscales, Senior Vice President of Content Development & Enterprises of ESPN Inc. and its Head of Publishing and Magazine Divisions. The event was hosted by broadcaster and journalist Lola Ogunnaike, newly appointed entertainment contributor to NBC's "Today."
Guests at the brunch learned how affluent African American consumers currently posses almost $90 billion in purchasing power, which is growing. Speakers included The Hon. Rodney Hood, representing JPMorgan Chase, and Noel Hankin of Moet Hennessey USA. Among notable guests were Laurence Boschetto, CEO of Draftfcb; Reggie Van Lee of Booz Allen Hamilton; New York Hospital's renowned neurosurgeon Dr. Muri Raifu; and Ivan Kagame, son of the President of Rwanda.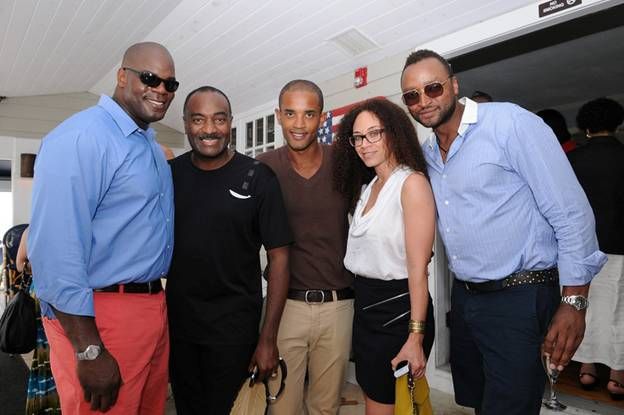 Ron Myers, Reggie Van Lee, Marco Candini, Nicole Townsend, Corey McCathern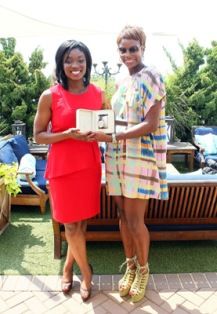 Event host Lola Ogunnaike and Tai Beauchamp; Latoya Henry and Madeline Nelson-Small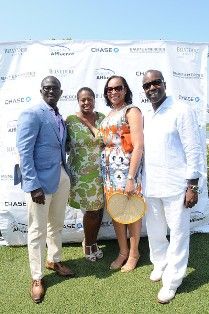 Princess Keisha Omilana and Prince Kunle Omilana; Kenny Frimpong, Ingrid Bentil, Shawn Pride, Kojo Bentil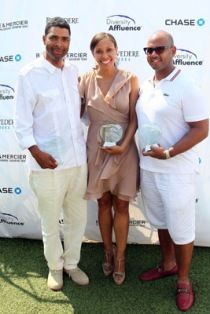 Honorees Keith Clinkscales, Madeline Nelson-Small and Emil Wilbekin; Rodney Hood
Ron Myers, Dr. Erika Faust, Paul Wilmot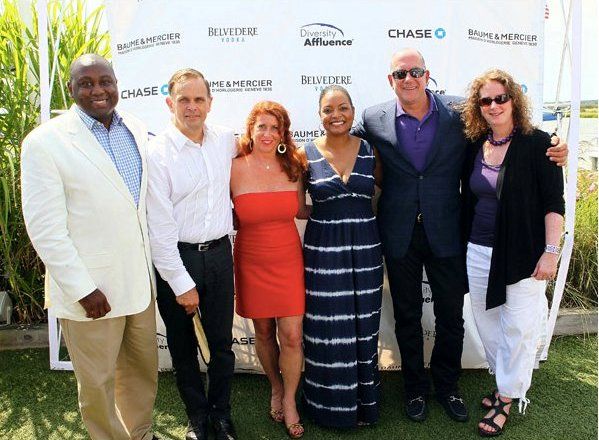 Honorable Rodney Hood, Steven Kinder, Andrea Hoffman, Keisha Vaughn, Laurence Boschetto, and Jennifer Comiteau
Inspired by the highly-touted book,
Black Is The New Green: Marketing to Affluent African Americans
, co-written by Diversity Affluence Founder Andrea Hoffman with Len Burnett, the brunch provided the corporate sector with access to some of the most influential leaders and key tastemakers of the affluent African and African American communities. "Diversity Affluence is committed to raising awareness of the vibrant affluent ethnic economic sector that people of color and other minorities occupy in contemporary society," says Hoffman. The event committee included: Princess Keisha Omilana, Diana Hilson, Latoya Henry, Nkrumah Pierre, Fabrice Armand, Keenan Davis, Dr. Erika Faust and Chuck Bone.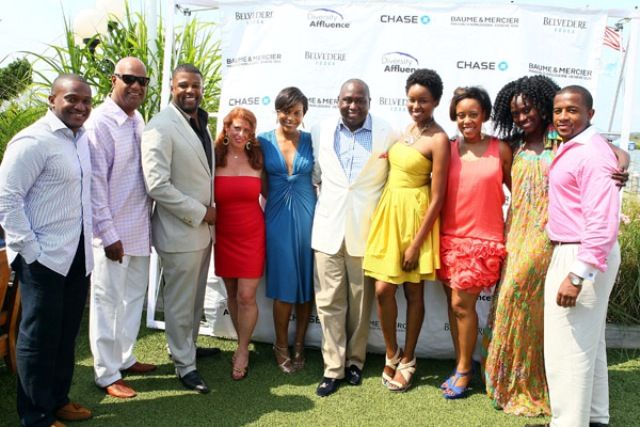 Fabrice Armand, Noel Hankin, Chuck Bone, Andrea Hoffman, Erika Faust, Rodney Hood, Latoya Henry, Diana Hilson, Princess Keisha Omilana and Nkrumah Pierre
About Diversity Affluence
: As the only company of its kind, Diversity Affluence is a diversity research, marketing communications and business development consultancy that helps brands and businesses understand and market to affluent ethnic consumers—a group coined as "Royaltons™." For over twenty five years, founder Andrea Hoffman has been a marketing strategist and trend forecaster. Visit the website at
http://www.diversityaffluence.com/
.
Source: Press Release/Photo credits: Margot Jordan and Wireimage