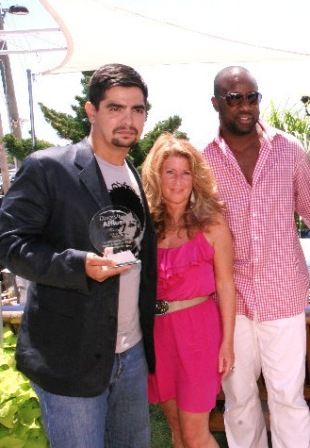 Event inspired by the book, Black Is The New Green: Marketing to Affluent African Americans
The 2nd annual Diversity Affluence Brunch will bring together more than 100 luminaries in the philanthropic, business and entertainment communities to celebrate leaders, achievers and pioneers of diversity. The private, invitation only brunch and awards ceremony event will take place on Sunday August 21st at Dockers Waterside Restaurant & Marina on Dune Road, East Quogue in the Hamptons, NY.
Among this year's honorees are Madeline Nelson, Chair of the Board of the Foundation for the Advancement of Women Now (FFAWN.org) and Senior VP of Artist and Label Relations at Sony Music Entertainment; and Keith Clinkscales, Senior Vice President of Content Development & Enterprises of ESPN Inc. and its Head of Publishing and The Magazine Divisions. The event will be hosted by broadcaster and journalist Lola Ogunnaike.
The Diversity Affluence Brunch in the Hamptons was created by
Diversity Affluence
, the New York-based consultancy specializing in diversity marketing communication, research and business development. The brunch, presented by JP Morgan Chase Bank and Baume & Mercier, celebrates individuals who have achieved success as a minority or who have advanced the diversity agenda in America.
Inspired by the highly-touted book,
Black Is The New Green: Marketing to Affluent African Americans
, co-written by Diversity Affluence Founder Andrea Hoffman with Len Burnett, the brunch will provide the corporate sector with access to some of the most influential leaders and key tastemakers of the affluent African and African American communities. "Diversity Affluence is committed to raising awareness of the vibrant affluent ethnic economic sector that people of color and other minorities occupy in contemporary society," says Andrea Hoffman. She adds that two additional honorees will be announced shortly.
Three corporate sponsorship packages are available for tables of ten. For inquires, please contact
andrea@diversityaffluence.com
or call 973-846-0155. For highlights from the inaugural event, visit
HERE
.
In photo: Food Network personality and 2010 honoree Aaron Sanchez; Andrea Hoffman, Founder of Diversity Affluence; and last year's host, Malik Yoba, star of Alphas on the SciFi Network.