NAACP Chairman of the Board Roslyn M. Brock, actress Viola Davis and civil rights activist Myrlie Evers-Williams attend a special screening of DreamWorks Pictures' "The Help" at the 102nd NAACP Convention at Regal Cinemas L.A. Live on July 27, 2011 in Los Angeles, California. The screening was followed by a panel discussion with the film's stars Viola Davis, Bryce Dallas Howard, director Tate Taylor, novelist Kathryn Stockett and Evers-Williams.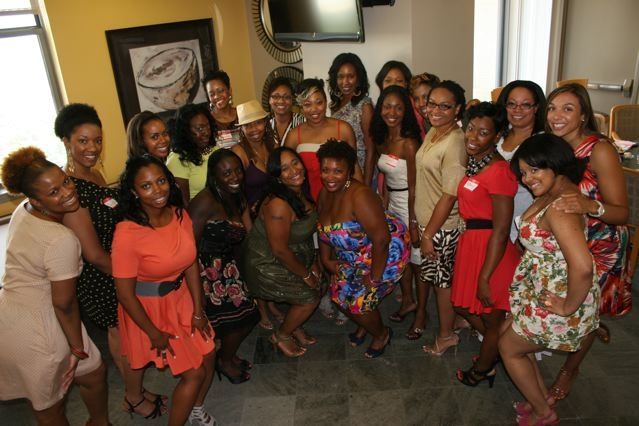 The
Enlightened Book Club
(EBC) hosted author and Essence magazine relationships editor Demetria Lucas (center) for a discussion about her new book, " A Belle in Brooklyn: The Go-to-Girl for Advice on Living Your Best Single Life" on July 23, 2011 at the Camden Potomac Yards in Washington, DC.
EBC was founded in 2010 by Stephanie Minick, a newly married young woman who wanted to organize a place where women of all ages and backgrounds could come together bi-monthly to discuss a book of their choosing and somehow apply the principles of each and every book to their lives. Today, the club has grown to include over 20 members who meet faithfully to discuss the book of the month, and empower and uplift one another through everyday life.
In addition, the book club also gives back to their local community. A recent service project included a book signing and partnership with RunAmuck to raise $4,000 for Young Ladies of Tomorrow, and an upcoming book drive will donate used books to a local women's shelter. Learn more at
http://enlightenedbookclub.ning.com
.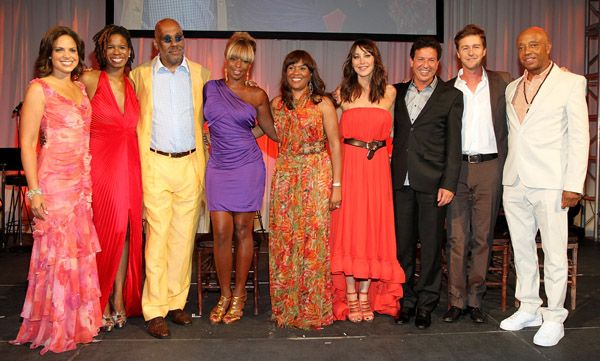 Soledad O'Brien, Tangie Murray, Danny Simmons, Honoree Mary J. Blige, Honoree Kimberly B. Davis, President, JPMorgan Chase Foundation; Honoree Tamara Mellon, Founder & Chief, Jimmy Choo; Honoree Oz Garcia, Nutritionist/Author; Honoree Edward Norton, Actor/Filmmaker and Co-founder of Crowdrise; and Russell Simmons attend the 12th annual Art for Life benefit on July 30, 2011 in East Hampton, New York. The benefit was hosted by the Rush Philanthropic Arts Foundation, which is dedicated to providing disadvantaged urban youth with exposure and access to the arts, and offers exhibition opportunities for underrepresented artists and artists of color.