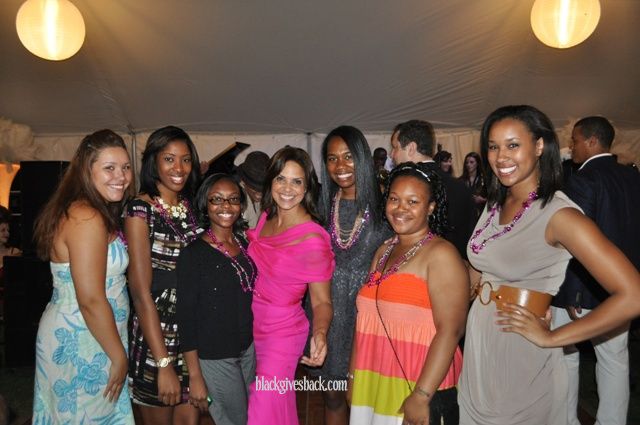 Soledad O'Brien (center) with scholarship recipients Erika Ramos, Tyreiron Segue, Alexia Wilson,
Tierra Moore, Nya Buckley, and Sheba Turk attend the inaugural "New Orleans in the Hamptons" fundraiser
hosted by the Soledad O'Brien and Brad Raymond Foundation on August 12, 2011 in Bridgehampton, New York.
By Akira Barclay, Contributor
BlackGivesBack.com
On Friday, August 12th the Soledad O'Brien & Brad Raymond Foundation hosted their inaugural fundraising event "New Orleans in the Hamptons" at a private residence in Bridgehampton, NY. Under a large white tent on the grounds of the property, the festive event kicked off the fundraising effort for the new foundation dedicated to providing promising young women a bridge between obstacles and opportunities. O'Brien, who has built a broadcast career giving voice to under-served communities and her banker husband Brad Raymond knew that a lack of resources often limits the success of disadvantaged young women. Informed by their life experiences and fueled by a shared passion to help, they quietly awarded scholarships from their own pockets sponsoring fifteen scholars and spending tens of thousands of dollars for the past several years following Hurricane Katrina.
"We take young, talented young women who really just lack money, and pay for their tuition, their books and their daycare. Whatever they need," said O'Brien. "It's incredibly rewarding." Buoyed by success, the couple formally launched the non-profit organization this year to fill the gaps in available financial assistance and support. They hope to award six more scholarships in 2012. "Soledad has always mentored young women. We've always supported education. This (foundation) was a natural progression, an extension of what we've been doing, and allows us to do so in a formal way," Brad Raymond says.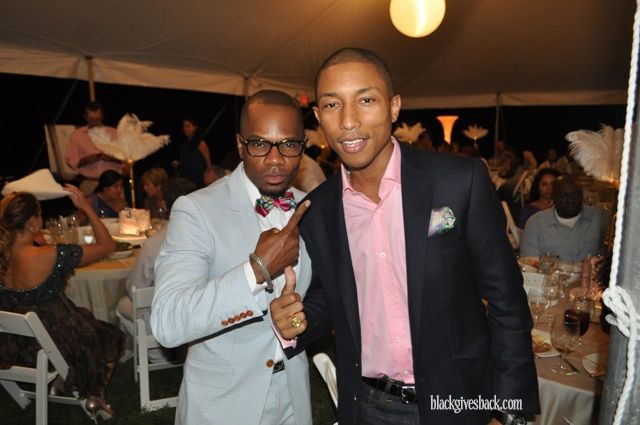 Gospel superstar and host committee member Kirk Franklin with Grammy award winning music producer and entrepreneur Pharrell Williams, who served as event chair.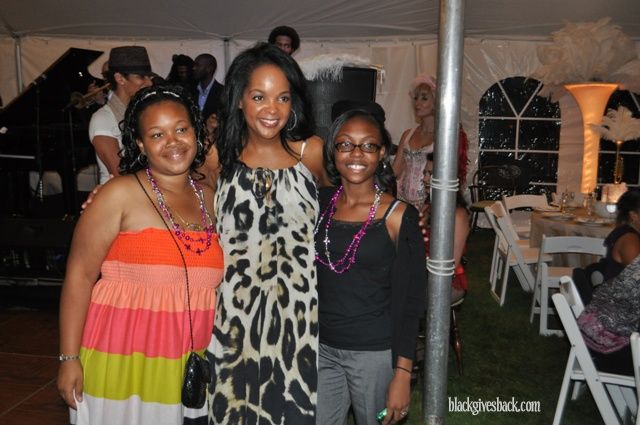 Scholar Nya Buckley, Kim Bondy, Board of Directors, and Scholar Alexia Wilson
Fashion designer bMichael and Mark Anthony
Sandra Richards, Vice President, Morgan Stanley Smith Barney next to a photo of a scholar.
The event paid homage to the can do spirit of New Orleans while sharing the inspiring stories from the young women whose lives have been transformed by O'Brien and Raymond's support. Dick Parsons, Cicely Tyson and Pharrell Williams, served as event chairs. When asked why he decided to get involved, Williams simply said it was "magical" referring not just to the money the young scholars received for their education but to the experience they received that they have to cherish forever. The Host Committee included Alina Cho, Cory Condrey, Dr. Scott Cowen, Dr. Eva Simmons O'Brien, Jason Binn, Rose-Lee Reinhard and Steve Stoute. BET's Sunday Best host Kirk Franklin also served on the host committee. The gospel superstar noted that being a father and having been adopted and not having the opportunity to go to college himself, he felt it was very important for him to get involved. Knowing he could have just mailed a check, Franklin made a point to also be present for the special night. He acknowledged the power of his celebrity and impact of having a visual presence to communicate the value and urgency of the young scholars needs.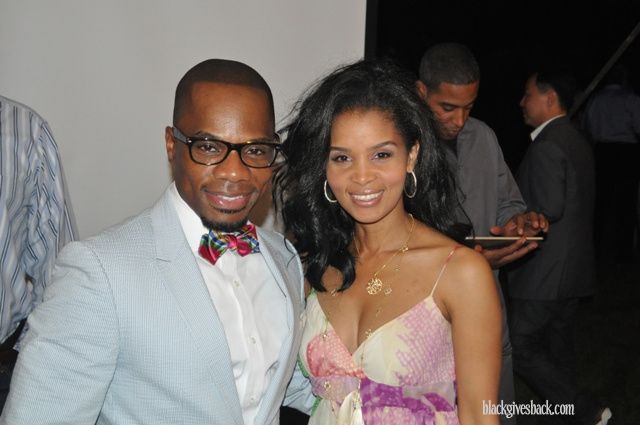 Scholar Tyreiron Segue spoke to the crowd about the impact that the foundation's support has had on her life enabling her to enroll in Southern University at Baton Rouge where she is now a sophomore. With tears in her eyes, she gave heartfelt thanks to O'Brien, Raymond and the event guests for taking a chance on her.
Following the program, Grammy-Award® winning trumpeter Irvin Mayfield, also Chairman of the Foundation's board of directors started the entertainment portion of the evening in true New Orleans style, leading members of the New Orleans Jazz Playhouse Revue in a string of popular tunes that drew the crowd to the dance floor. Recording artist and New Orleans native Ledesi, took the stage for an impromptu jam session with Kirk Franklin on piano.
Ledisi jams with Irvin Mayfield and the New Orleans Jazz Playhouse Revue
Bevy Smith (center), of Dinner with Bevy dances to the sounds of the New Orleans Jazz Playhouse Revue
Notable guests seen enjoying the evening: Event Chair
Cicely Tyson
, Host Committee Members
Alina Cho
,
Dr. Eva Simmons O'Brien
,
Rose-Lee Reinhard
, ADCOLOR's
Tiffany Warren
,
Noel Hankin
, Senior VP, Multicultural Relations, Moet Hennessy USA;
Russell Simmons
and
Melissa George
,
Tammy Franklin
,
Lalani Perry
,
Steve Perry
, Foundation Executive Director
Rica Trigs
,
Ron Carter
,
Craig Williams
,
Shante Timberlake
,
Raw Chew
,
Vivie Chew
,
Navarrow Wright
,
Rita Wright
,
Carl Foster
,
Star Jones
and
Herb Williams
.
Generous sponsors of the Soledad O'Brien and Brad Raymond Foundation's New Orleans in the Hamptons included Morgan Stanley Smith Barney, Prudential, Exact Target, Target, Sara Less, CNN, The Morrison Foerster Foundation, Delta, L'oreal, Belvedere Vodka and Duggal Visual Solutions.
For more information about the Soledad O'Brien & Brad Raymond Foundation visit
www.obrienraymondfoundation.com
.
Photos by Michael Barclay