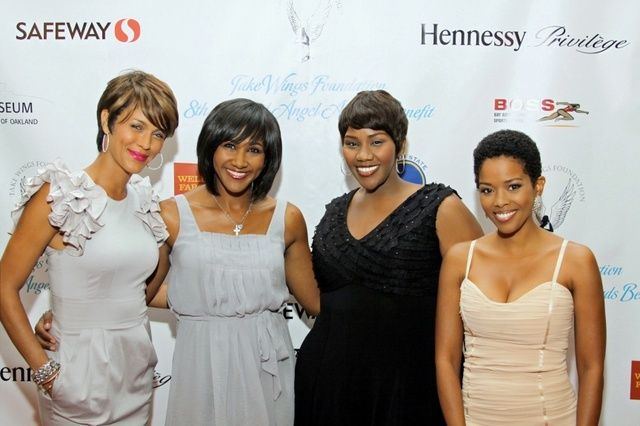 Actress and Event Co-host Nicole Ari Parker, Actress and Take Wings Founder Terri J. Vaughn, songstress Kelly Price, and Event Co-host Malinda Williams attend the 8th Annual Angel Awards Benefit on August 13, 2011 in San Francisco, California.
Via Press Release: On Saturday, August 13, 2011, Take Wings hosted its
eighth annual black-tie affair
to benefit the Foundation. Actresses Nicole Ari Parker and Malinda Williams were very able and entertaining co-hosts for the highly-attended affair. (Due to an unexpected obligation, Boris Kodjoe was unable to join his wife Nicole for celebrity host duties. Talented NAACP Image Award nominee Williams graciously stepped in to join Parker to co-host the evening event.) Grammy award-nominated R&B vocalist Kelly Price performed three soulful songs. At Parker's urging, Price also performed an unplanned acapella gospel selection of encouragement to the youth.
The Foundation presented its 2011 Angel Awards to two Bay Area community leaders in recognition of their respective professional contributions and community involvement. Vaughn's sister and Take Wings Foundation executive director Tracy L. Ward presented one of the two well-deserved awards to Edward Fitzpatrick, President of Fitzpatrick Dealership Group. Fitzpatrick is a philanthropic contributor to the arts, education and community enhancement. During his award acceptance speech, he encouraged the youth to strive for higher learning, to follow their dreams, to be successful in their chosen fields, and be productive members of the community.
Helen K. Vaughn, Take Wings board member and mother of Terri J. Vaughn, was delighted to make the award presentation to Dr. Warren J. Strudwick Jr., while underscoring his many professional accomplishments and charitable works with Bay Area youth. Dr. Strudwick serves on the Board of Trustees for Oakland's St. Vincent's Day School, and also works with young people on the Physicians Medical Forum's "Doctors On Board Program," a mentor program for youth interested in becoming physicians. At the conclusion of his award acceptance, Dr. Strudwick announced that the Oakland Raiders organization along with other contributors have made donations to support a book scholarship fund for Take Wings youth.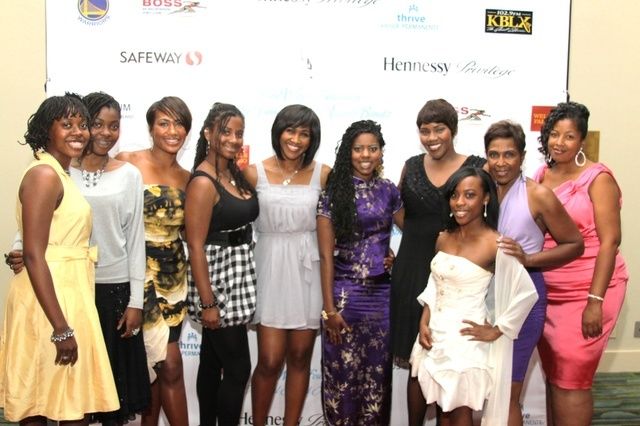 Terri Vaughn, Kelly Price, and Foundation board members with Take Wings graduating seniors and alumni
Visit the website at
http://www.takewings.org/
.
Photo credit: Horace Gipson