In preparation for the new school year, Newark Now hosted its Eighth Annual Back to School Book Bag Giveaway on September 3, 2011 at Bears Stadium. Newark Now collaborated with companies and organizations from the Greater Newark, NJ area to provide more than 600 families with book bags, school supplies, and necessary information for a productive and enriching school year.
"Providing your family with the necessary supplies for the school year can be extremely expensive, especially in these economic times," says
LaVar Young, Newark Now CEO and President
. "This is why each year we work hard to ensure that we can help alleviate some of these costs for families and increase the quality of the educational experience in Newark by providing them with book bags and other essential supplies for a successful school year."
Photo Credit: Anthony Alvarez
Recording Artist/Actor Ludacris, recording artist Justin Bieber and Morehouse College President, Dr. Robert Michael Franklin attend the 2011 LudaDay Weekend on September 4, 2011 in Atlanta, Georgia.
Aretha Franklin and Billy Dee Williams pose for a picture at the Thelonious Monk Institute of Jazz 25th Anniversary Gala on September 12, 2011 in Washington, DC.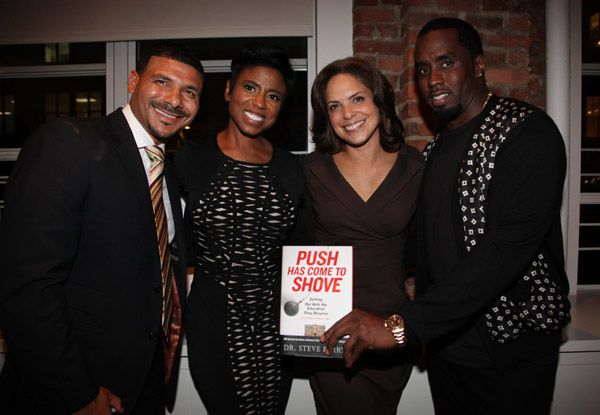 Author Dr. Steve Perry, Jacque Reid, Soledad O'Brien and Sean "P. Diddy" Combs promote "Raggedy Schools the Untold Truth" at a private residence on September 13, 2011 in New York City.
Photos: Wireimage