By Akira Barclay
Contributor, BlackGivesBack.com
On September 20, 2011, over 300 guests attended the National Urban Technology Center (Urban Tech) annual benefit at Capitale in New York City. New York City Education Chancellor Dennis Walcott presented principal Ramon Gonzalez with the Education Leadership Award, and NBA star John Starks received the Humanitarian Award in absentia from Rabbi Joseph Potasnik, president of the New York Board of Rabbis. Jessica Isaacs, of Marsh Inc., received the Corporate Leadership Award presented by Christopher Williams, chairman, CEO and founder of the Williams Capital Group and Carla Harris, of Morgan Stanley. Mrs. Michelle Paige Paterson chaired the evening.
CBS 2 News anchor Maurice DuBois served as the evening's host and guests included standouts from Broadway and television including: HBO's "Nurse Jackie" star and stage veteran Dominic Fumusa, his wife, actress Ilana Levine, hit TV series "Spin City" star Richard Kind, Food Network star and executive chef of Café Napoli, Chris Nirschel, actresses Nadia Dajani and Callie Thorne, as well as Broadway producers Steven Byrd and Alia M. Jones.
The evening celebrated Urban Tech's success in transforming 460,000 young lives through the implementation of 750 computer training centers and 200 youth development programs through technology and training. Proceeds from the night benefited Urban Tech's Youth Leadership Academy (YLA) ® that supplements core academic subjects by strengthening the students' social and emotional skills, computer literacy, and higher-order thinking abilities, which are essential for shaping the academic performance and career outcomes of youth.
During the event, Urban Tech formally announced the launch of the Adopt-a-School Support Network, an online community of schools and donors that highlights the specific needs of each institution providing a platform for ongoing interaction between Urban Tech, the schools and supporters to deliver help to schools and students quickly.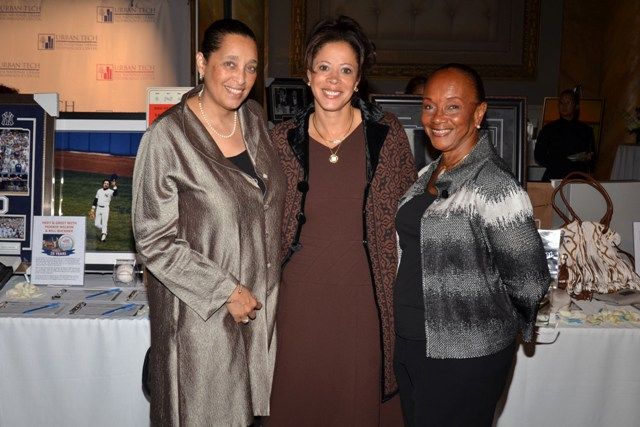 Thelma Dye, Gala Chair Michelle Paige Paterson and Katie Harris (Photo credit: Andrew Toth/Patrick McMullan)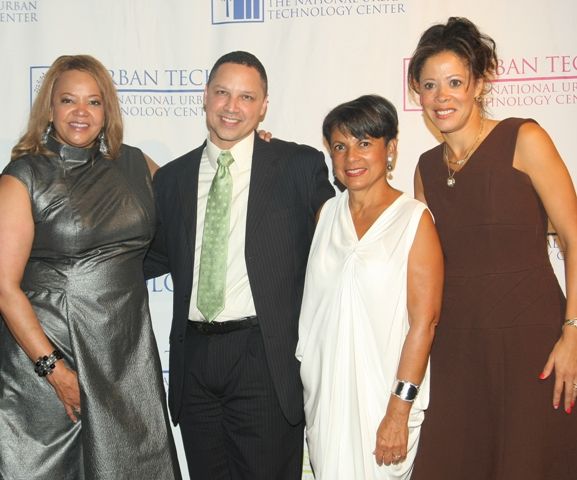 Honorees, Jessica Isaacs, Head of International Small and Medium Enterprises at Marsh, Inc. and MS 223 Principal Ramon Gonzalez, founder and president of Urban Tech, Pat Bransford and Michelle Paige Paterson
To learn more about Urban Tech, visit:
http://www.urbantech.org/
.
Top photo: NYC Education Chancellor Dennis Walcott, founder and president of Urban Tech, Pat Bransford and CBS 2 anchor and master of ceremonies, Maurice DuBois
Photo credit: Monika Graff