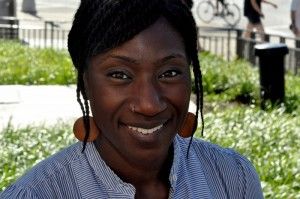 By Sandra C. Davis
Contributor, BlackGivesBack.com
After close to 15 years of addressing the needs and concerns of over 30,000 young nonprofit professionals spanning over 30 local chapters, the Young Nonprofit Professionals Network (YNPN) has announced the appointment of its first National Director: Trish Tchume.
Ms. Tchume has served YNPN as a member, then eventually as a national board member. The position of the YNPN national director was created in order to position the organization for the future. Most recently, she held the position of Director of Civic Engagement for the Building Movement Project, where she facilitated social change by working with social service providers.
To learn more about Ms. Tchume, visit
HERE
, and follow her on Twitter at
@ttchume
.
About YNPN
: The mission of the Young Nonprofit Professionals Network is to promote an efficient, viable, and inclusive nonprofit sector that supports the growth, learning, and development of young professionals. They engage and support future nonprofit and community leaders through professional development, networking and social opportunities designed for young people involved in the nonprofit community.
http://www.ynpn.org/