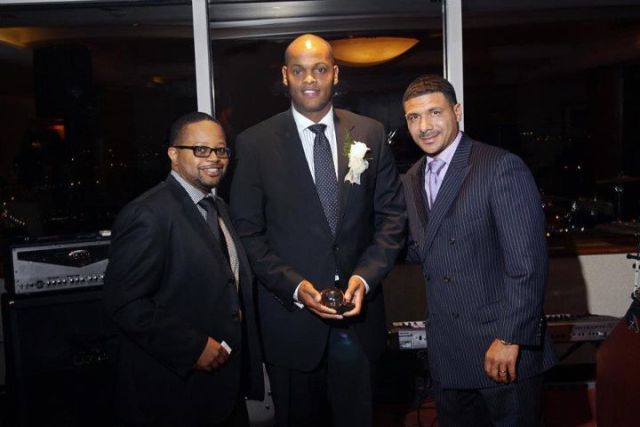 Newark Now CEO and President LaVar Young, honoree Vaughn Crowe and Dr. Steven Perry, CNN contributor and Master of Ceremonies for the event.
NEWARK, N.J. – On Tuesday, September 27, 2011, Mayor Cory A. Booker, The City of Newark and Newark Now hosted the 8th Annual Spirit of Newark Awards at The Newark Club. The Spirit of Newark Awards was created to commemorate the special achievements and unique attributes of community leaders within the City of Newark.
Dr. Steven Perry, CNN commentator and author of "Push Has Come To Shove," served as the Master of Ceremonies for the event, with words of encouragement from Mayor Cory A. Booker and a special performance by local talent Traz Messiah. The Spirit of Newark Awards honored local community members, philanthropists, and companies that have a strong dedication to uplifting the communities of Newark.
"I am honored to be president of an organization that has made such a significant and positive impact on the community in which I live," said Newark Now CEO and President LaVar Young. "This year's Spirit of Newark Awards celebrates eight years of building and supporting strong communities, and I am grateful to the community members and philanthropists that believe in our work as much as I do."
The Spirit of Newark Awards has six categories, each honoring an individual or group that are dedicated to improving Newark's neighborhoods. Newark Now honored Marshella Brown with the Family Success Award, Kim Binns with the Financial Empowerment Award, Alfred Dill with the Fathers Now Award, Miles Berger of The Berger Corporation with the Philanthropy Award, Seth Myones of Covantas America with the Corporate Award and Vaughn Crowe of the MCJ Amelior Foundation with the Frank Hutchins Award.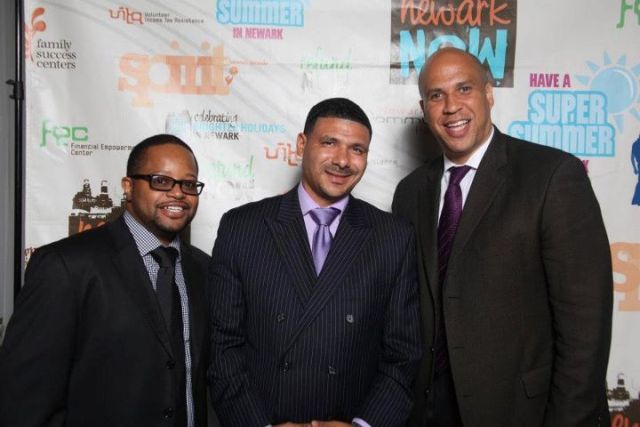 Young, Perry and Mayor Cory Booker
About Newark Now
Newark Mayor Cory A. Booker founded Newark Now in 2003 to provide Newark residents with skills, tools, and support to transform their neighborhoods. Today, Newark Now is an intermediary organization that partners with municipal government, residents, grassroots organizations, and the philanthropic community to catalyze the achievement of significant positive outcomes throughout the city. The organization channels the efforts and energy of the grassroots community to improve safety, economic independence, and civic participation.
http://www.newarknow.org/
.
Source: Press release